0
04/03/08
Posted by Coalman , 03 April 2008 · 158 views
Got a call from Mom this morning that the door was down and the critter inside had a big furry tail. I got skunk #1.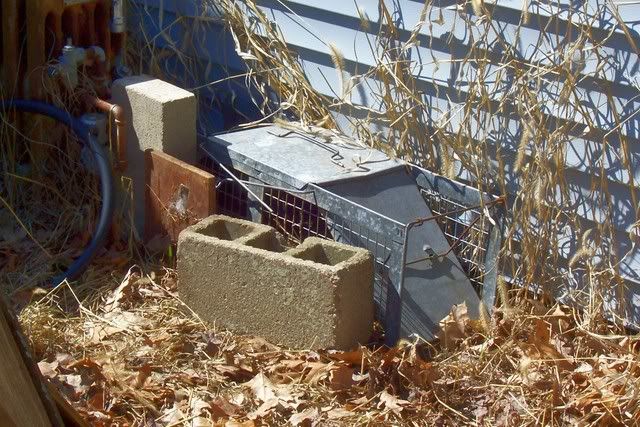 Packed for transportation.
I tried taking a picture as I released it. I admit any skunk is like a loaded gun. I am always nervous. The pics didn't come out. I reset the trap tonight. I haven't met a skunk yet who couldn't resist peanut butter and honey.
Took a walk tonight. Have to get in shape for turkey hunting. Climbed the highest hill in my immediate proximity. Stratham Hill. This is my summer play land Great Bay. The building is the college my son attends.
This dial tell you how far you are from the distant hills.
I lobster trap and striped bass fish here all summer on the USS Coalman.