0
First Gobbles Of The Season
Posted by Coalman , 05 April 2008 · 130 views
Went out this morning to where I shot my NH bird last season. I heard the first gobble about 0600. What a stimulating sound.
The birds were roosted on the other side of the river. Took a walk to the rivers edge and they were out on the marsh. It was very low light conditions so I used the night setting on the camera. That is why they are blurry. You need the camera perfectly still.
It was pouring buckets. We watched 5 hens fly across the river to get to the toms. Then they had second thoughts and one by one 26 turkey flew back to our side of the river. They beat us back to the fields.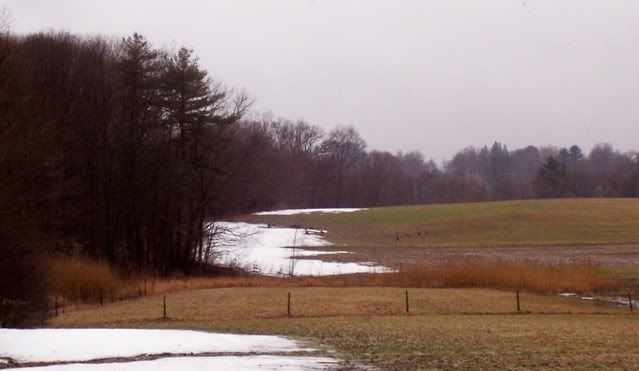 When I was a kid we had an old crow blind in this field.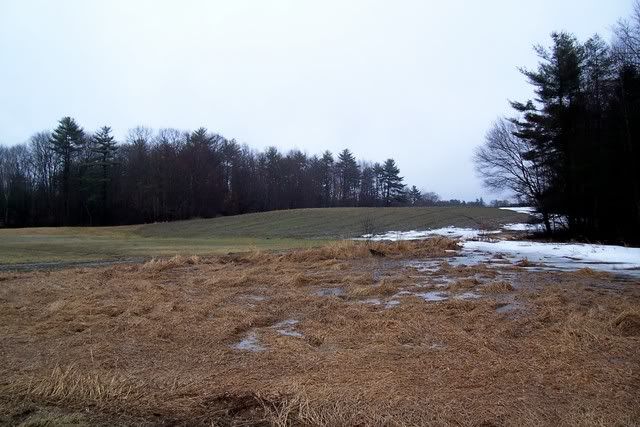 Our goose blind was at the base of the tree on the right last fall ? We were just a little late. Today there were hundreds of geese all around the blind. There were even a few snow geese mixed in. Maybe next time.