0
First Woods Walk Of 2010
Posted by Coalman , 02 January 2004 · 213 views
I took Bay for a walk in the woods this morning. In a 24 hour period or one night cycle after a snow fall gives you a good idea what is around for wildlife. During our outing we spotted a lot of critter sign in the fresh snow.
We cut deer tracks not a couple hundred yards in. They were heading out of some softwood into the hardwoods. I bet we could have followed them back to there beds.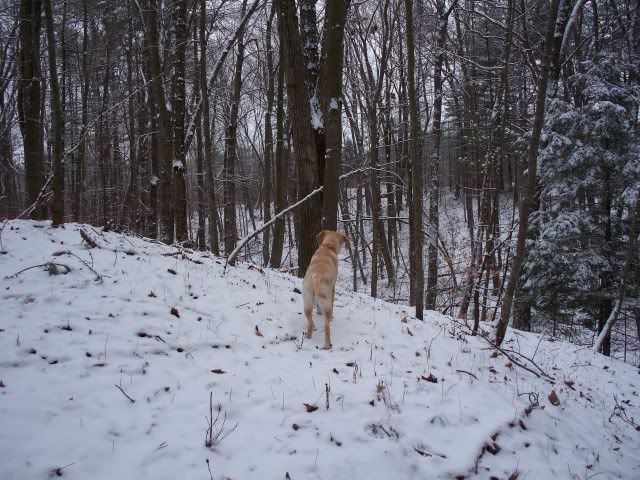 Next we spotted a pair of Pileated Woodpeckers. (he was a long way away)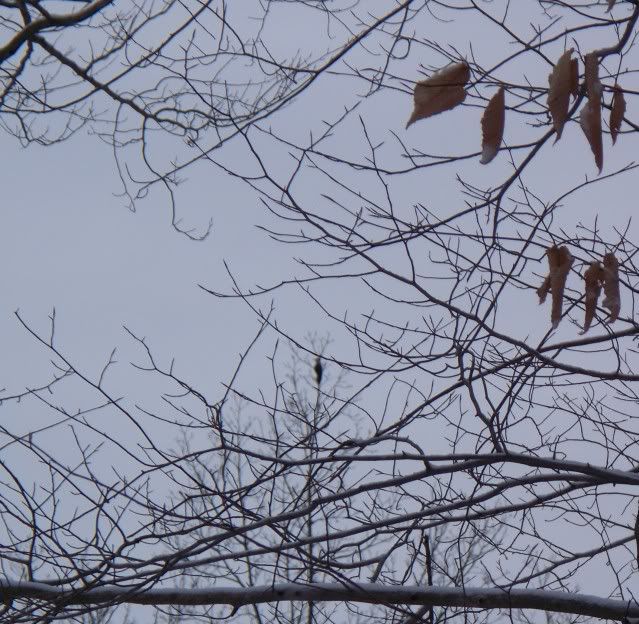 I saw what was causing them to make such a racket. They chased a goshawk out of a nearby pine. As we continued our walk the woodpeckers continued to scream, I looked up and a third pileated woodpecker was flying to all the noise. The only thing I could think of after their ear piercing call was to hear GOBBLE GOBBLE GOBBLE.
Next we cut these fresh fisher tracks. BIG fisher. No doubt a male.
Next we saw where some old friends have come home.
They don't stand a chance with red oak.
This is the new (recycled) beaver pond.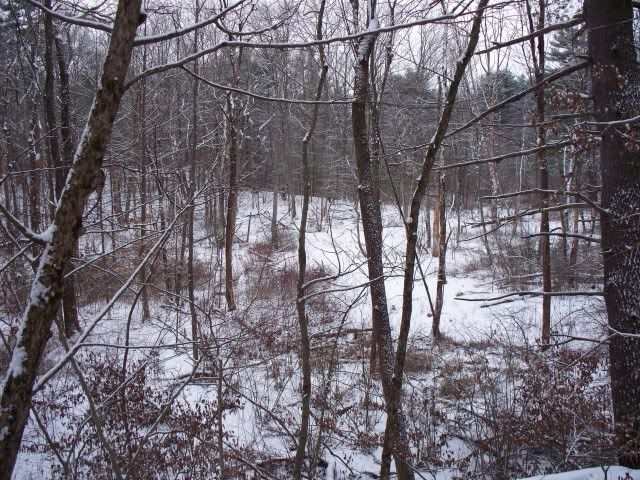 We cut a couple more deer tracks on our journey to the old apple orchard. The apples were there along with a large flock of American Robins. Who said they fly south?
It was almost an hour before we cut our first snowshoe hare track. I didn't like that. It worried me a bit.
Next we cut a track of a much smaller fisher. Most likely a female.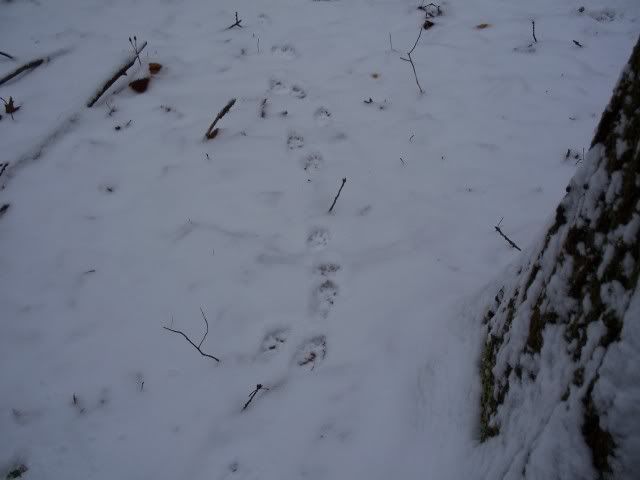 As our circle back to the truck began to close we took a stroll by the 5 Acre Swamp. This is where all the hare went.
These hare tracks were all made in a 18 hour time period. The swamp was beat down with tracks. Danny, you listening?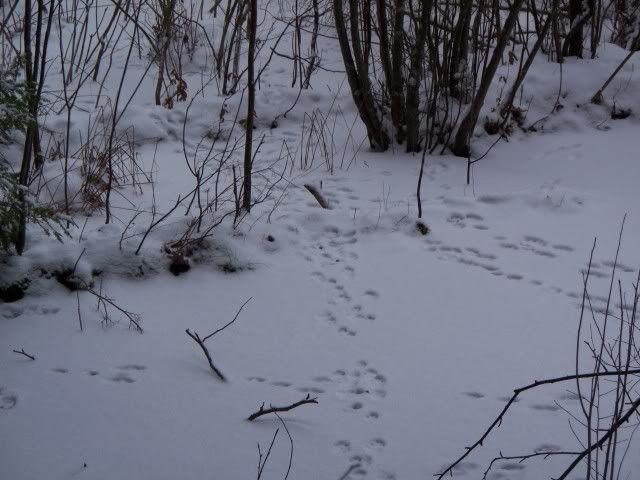 And then before you knew it we were back at the truck. We had such a good time I think we do it again this afternoon. :smile: