0
04/12/08 Pm
Posted by Coalman , 14 April 2008 · 124 views
After the sun came out at mid day I could not control the urge. A hike was in order. I have turkey hunted a special piece of woods for a few years. I have yet to shoot a longbeard there. The piece of unbroken land is huge. It is an all morning spot. The woods are physically challenging.
I could use some company. Please come along. It all starts with the road in.
I love the history of the past. I believe this was the barn foundation,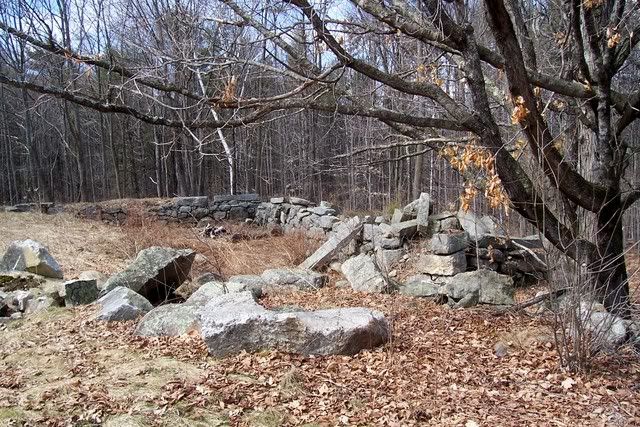 For these and other old fields now covered in forest. The first time I ever visited this
piece
of woods I was disappointed. Didn't hear a thing till I got back to this field at 10 AM. A turkey was gobbling on his own behind the field. This is a marginal turkey habitat piece in bad brood production years in NH. It rocks in the good years.
About a half mile in you come to this old camp.
The landowner has been opening up the old fields around this camp.
I believe the last activity here was maple sugaring. The shed has a foundry type
troth
. The brick chimney has fallen down.