0
04/12/08 Continued
Posted by Coalman , 14 April 2008 · 130 views
I took this picture in 2005. The camp is down the road to the right. This looked like an old tack shop.
Sadly this year nature took 'er back.
Lot of these sugar buckets are around.....
This old foundation is off the tack barn. This place reeks history.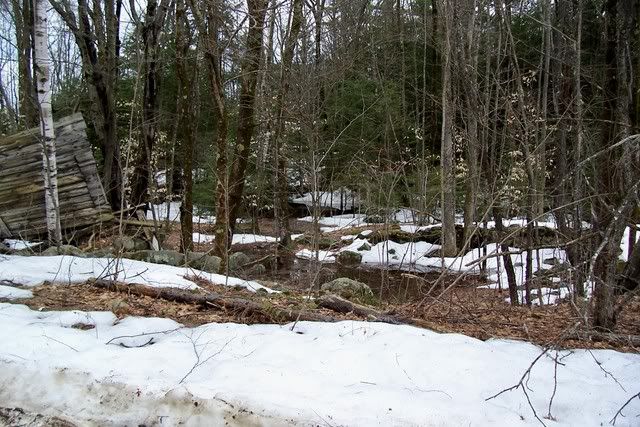 The road now comes off the ridge and swings down to this brook. I took these pictures for my friend Badfisherman. This brook starts at a small pond in the woods. No doubt the water source for the pilgrims who homesteaded here. I'd love to fish here some day with you Bad. You take the fly. I'll use the garden hackle.
[/size]
It takes a steady step to cross this creek at O dark hundred. The hunting is just as good on the other side.
The creek ends it's first quarter mile of rapids out to a beaver pond.....
That run under these power-lines. Almost like home Bad.
I went there today with the goal. A couple gobblers lured me into big woods and then quit gobbling last spring. My mission was to explore this new territory. It was spooky and cool to find this old cemetery.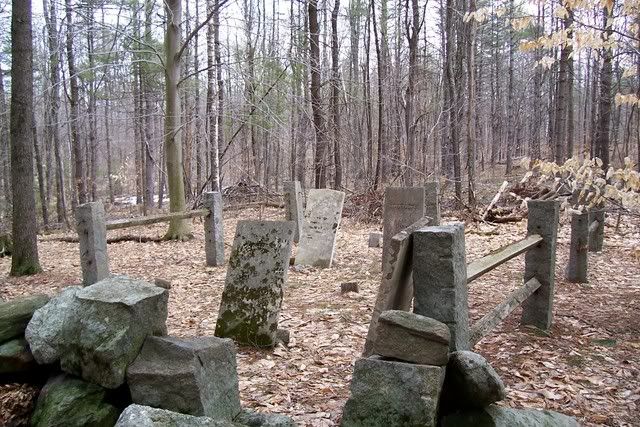 [size="3"]She died in 1848. 160 years ago. There are many small unmarked headstones through out the cemetery. I think some Unsolved Mystery investigation is in order.