0
04/13/08
Posted by Coalman , 16 April 2008 · 142 views
04/13/08
I spent the dawn with a good friend in some turkey saturated woods. On our walk to the listening spot there were already three jakes on the ground. They saw us and flew back into the trees. The gobbling turkeys were in 4 groups. The farthest away we could barely hear. There was some good hen talk on the roost today. I got into a challenge gobble fight with the boss. We watched him wing through the hardwoods down to his girlfriend. He shut up after that. We continued our walk further into the piece.
The call of the wood frog is a sure sign of spring. Turn it up.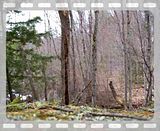 There is an old farm out there. This is the old house. You can see the cold cellar on the left. Behind the bull pine the debris was the fireplace, No bricks here.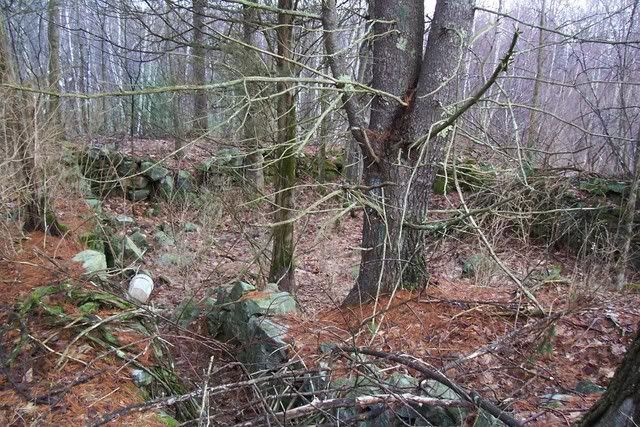 A vocal gobbler lured us down to this beaver pond.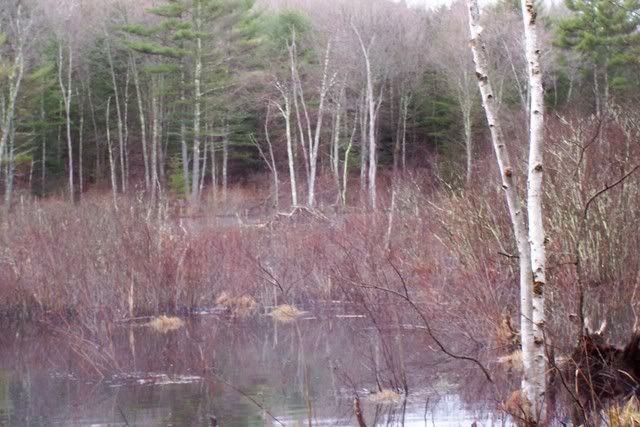 Note to self.....wear rubber boots when you chase this gobbler.
After we got back to our hosts property we were treated to this.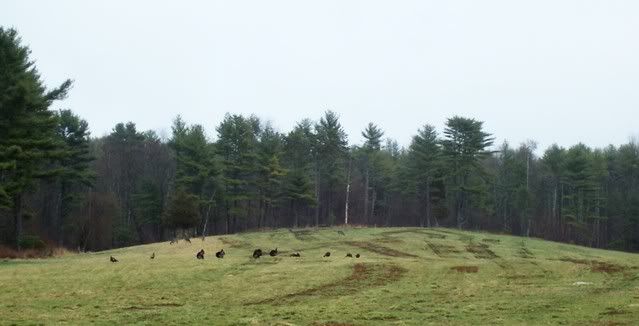 I took this through the spotting scope. The three amigo's.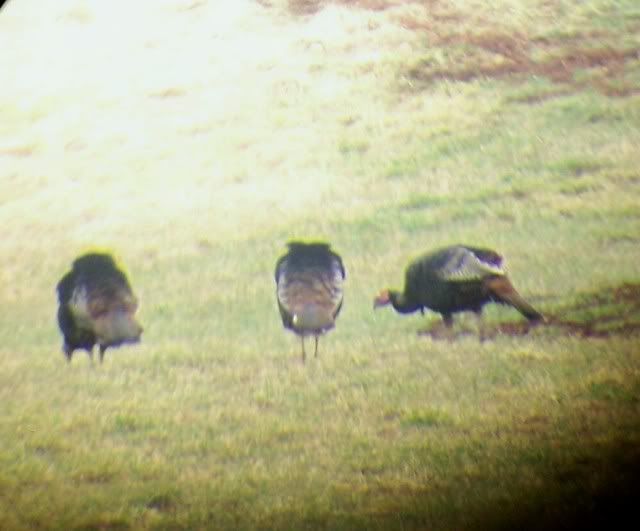 Got the word today from Ziggy. We will be hunting with the the clan on Youth Season. I'm hoping for a repeat.