1
First Striped One Of 2012
Posted by Coalman , 09 June 2012 · 433 views
06-09-12
We were at the dock as the sun peeked out behind the flagpole.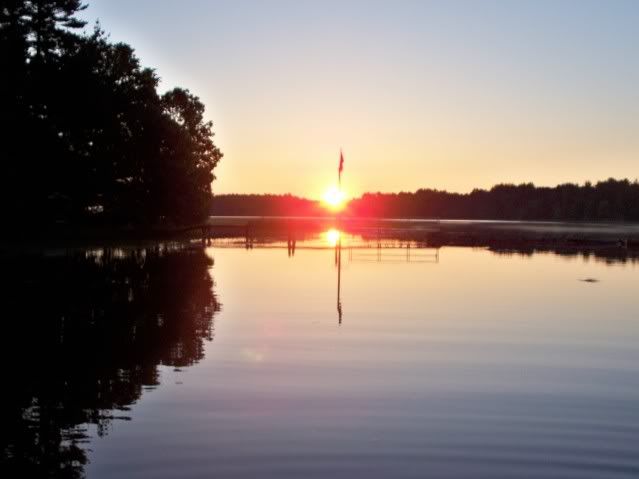 We pulled the eel car and stocked up on bait.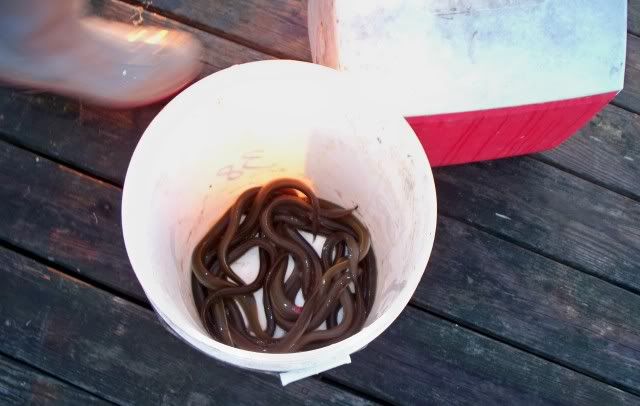 It was poor planning on my part this morning. Sunrise coincided with a plus high tide. When we got to the railroad trestle we could not get underneath. Neither of us seemed to care as we hadn't seen each other in quite some time so we used the hour wait to catch up on life.
We ran the gill net a couple times at the trestle hoping to entangle some of the alewives we could see jumping but to no avail. So we headed out across the Bay to test our slime bait.
I was first to hook up. Even though it wasn't a keeper it was my first striped bass of 2012. There is always something special about your first bass of the year. It proves your sea legs are back in balance.
Not to be outdone my first mate soon added his first of 2012.
A lobsterman came over to talk to us. He said there was a sailboat sunk in the mooring field. We had a phone and dialed 911. It must have been an old report because the Port Authority patrol boat showed up and showed no interest. I know this vessel. It has been on anchor here for many, many summers. The last couple years it has had a for sale sign on the side.
Coincidence?? We will never know.
Thank you Richard for sharing the deck of my boat. We will flip the captain rolls when you launch the Memory Maker.