1
Squid
Posted by Coalman , 29 July 2012 · 399 views
07-26-12
The talk of the salt this summer is the amount of squid offshore, in the river and the Bay's.
Last summer I caught the same thing in my lobster trap as boblob's picture. An email to the marine division of NH F&G solved the mystery. They are squid eggs.
A tip from a good friend yesterday told me where he had caught some squid Wednesday night. Curiosity got the best of me. I've never been squid fishing before. I had to try it out. A quick stop at KTP for a jig and it was off the river.
I didn't fill a pail but I didn't get the skunk either. My buddy ate his. Mine are going to be striper candy for this weekend.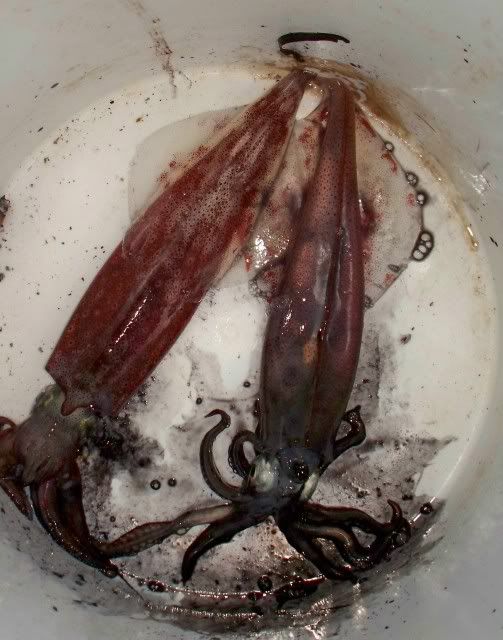 There is an adventure around every corner in the seacoast area of southern NH.