1
Weather.com
Posted by Coalman , 13 August 2012 · 359 views
08-12-12
Today's weather made it very risky to go nautical. The Weather Channel's Map in Motion finally showed a break about 1PM.
To my north.......
To my south........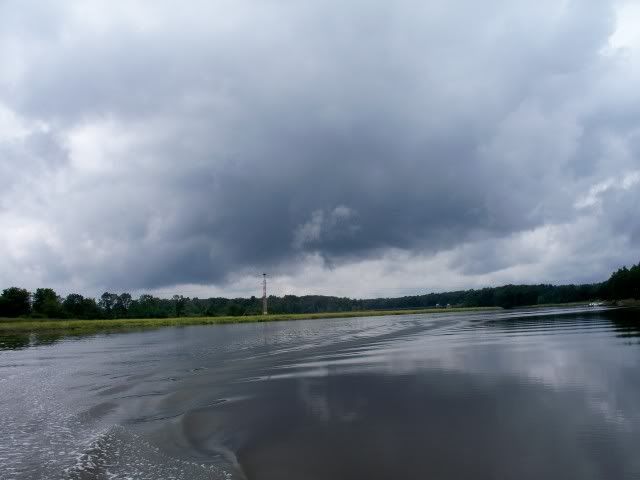 Judging by the view my experience told me not to go far.
The first cast in open Bay, I caught a bluefish. As soon as the eel hit the water this toothy devil began reducing the size of my eel by 50%. All I could see was lobster bait,
Pretty lucky to land the fish on mono filament only. It was lipped hooked so it became bug bait.

Remember the weather? After boating the fish I looked south. Rain and lots of it was making it's was across the Bay. There was enough time to don rubber boots, lobster bib and raincoat before bailing into the cuddy.
Man did it rain.
When the sun reappeared the bite turned off. No more fish today. I'll be after those blues this week for lobster bait.
The osprey were successful this summer.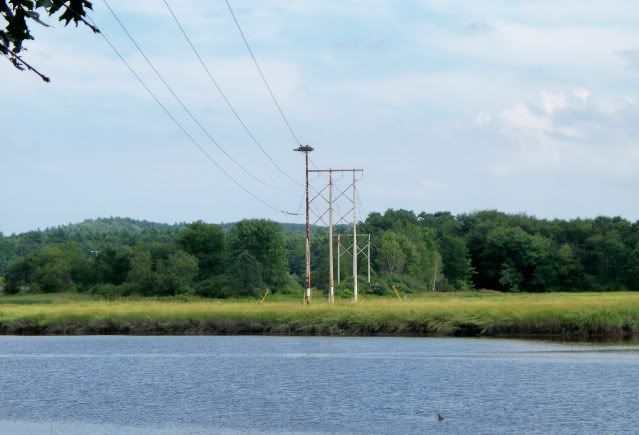 The chick fledged last week.