1
Belle And Birds 2015 Is Officially Over
Posted by Coalman , 01 January 2016 · 181 views
12-31-15
I just couldn't let it lie. After those last few fabulous trips to the Lakes Region and hearing whirling wings in my sleep I had to give it one more shot, literally. 
So I begged, borrowed and stole a half day off work this afternoon and headed to the Swamp.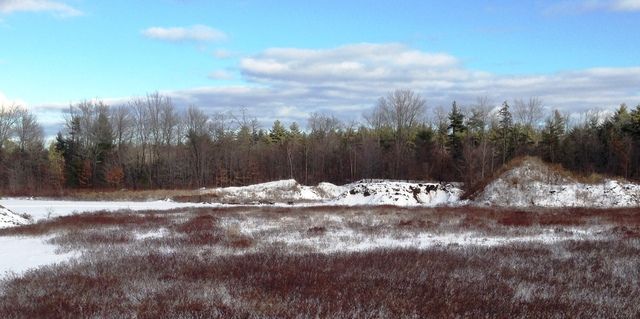 As soon as we passed the hulk of the rusting construction equipment out of view to the left Belle put a partridge to flight. I should have paid more attention. Twice I saw her stop and test the air. Subtle but definitely a sniff as she worked into the woods to my right. 
I heard the wings before I saw the bird. And darn I shot behind it.
Always following up each shot just in case we popped out here. 
This pond was actually a fear of mine before we went because that ice is nowhere near safe. Belle had intentions but a stern no got her turned back into the woods where we proceeded to flush that bird a second time. 
Of course it went out wild in front of us and glided across the blueberry swamp. There was no chance for a shot but I swear I saw a middle toe erect and pointed right in our direction. 
I can tell you the deer hunters didn't put a dent in this piece. After getting flipped off by our flying quarry we bumped a few deer. Belle is officially deer proof. 
The deer had this mound torn up. The greens looked like partridge berry. 
The 45 degree afternoon softened up the snow and I saw numerous partridge tracks in the thickest parts the piece had to offer. And snowshoe hare tracks? All I can say is WOW. They live there. 
By late afternoon our Belle and Birds 2015 journey came full circle. It was our last walk back to the Ford in this years partridge season. It was sad yet joyous as I got to hunt some beautiful NH and ME autumn and winter woods with my best canine friend. 
Live long and prosper my winged friends. You haven't see the last of Belle and Coalman.