It was awesome. We arrived at the hunting spot before sunrise, First thing we saw was 30 mulie does and 7 bucks, Took some pics and kept going. Started our spot and stalk, didn?t see anything we could shoot. At noon we stopped for lunch and Fred said let?s go to another spot I know of. I said ?yeah another one your honey holes? Fred says ?YEP? and I said ?OK? and off we went. Drove to the end of the field parked the truck, grabbed the gear and started down the cut line, Fred was walking in front of me and all of a sudden I see him shake his right hand, glove comes off! I look up and yep there is a huge whitetail buck getting ready to jump the fence. I couldn?t shoot because Fred was in front of me but I am sure glad HE didn?t miss, what a nice animal, He is a 6 x 10 with a 25? spread, 24 inch main beam and 10? G2?s. (I think he is going to have him scored). :) Yep he is a nice buck.. Fred and I are going out for 3 more days. Then we will put a link with all the pics next week.
Yep it was fun, even if it was only one day this time! Thanks for the all the good luck wishes, it worked as the pics will tell when I can get them uploaded having problems uploading! Thanks guys,
Okay finally got a couple of pics uploaded!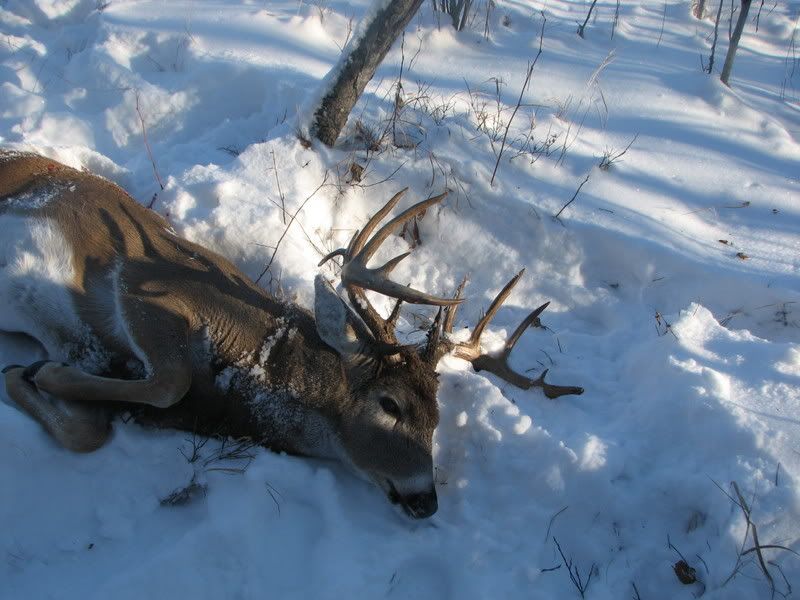 can't see all the tines really well on any pics, but ah well!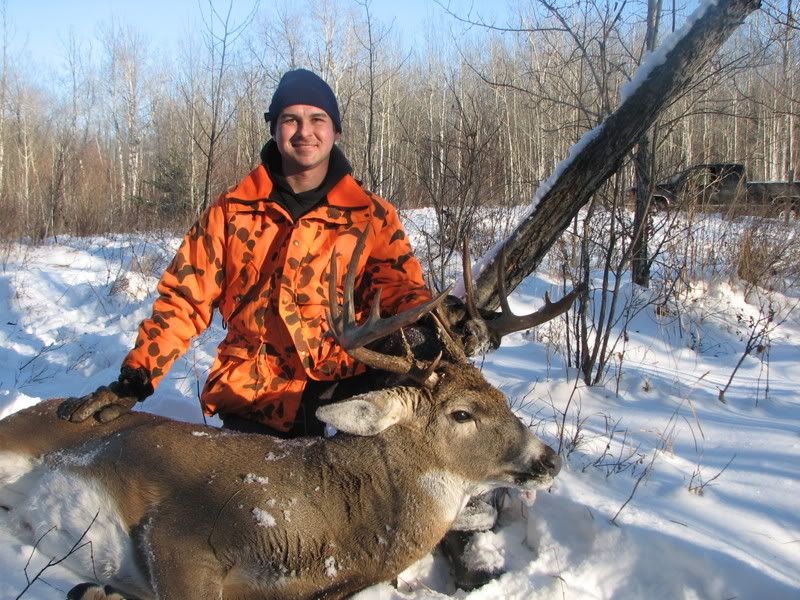 Fred is real happy as you can see!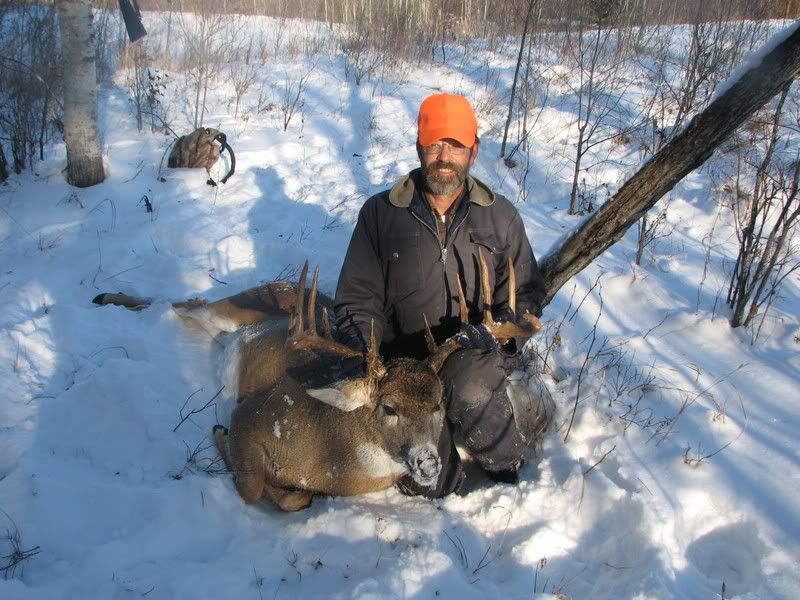 Hey I had to get a pic with me eh!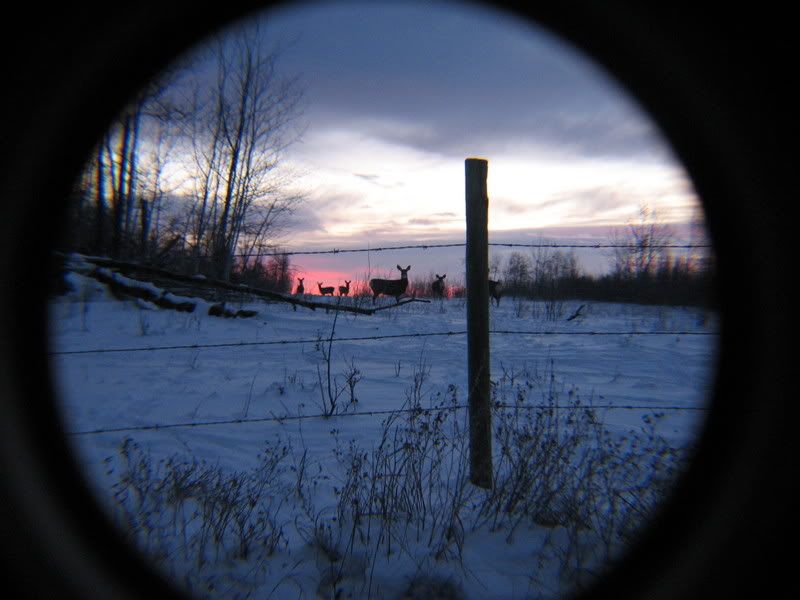 The mulies at sunrise!
Yours truly,
Ole furry foot
Edited by Woody, 19 November 2006 - 11:41 PM.