Got this 8 pointer on opening day in West. Ky. He had bedded down 280 yards in front of me in an unharvested soybean field and I had to play the waiting game. I blew on the grunt call at 5:00 p.m. to see if he would respond because I knew I was gonna run out of legal shooting light soon. He stood and I dropped him in his tracks. Weighed in at 200 lbs. 18" inside spread.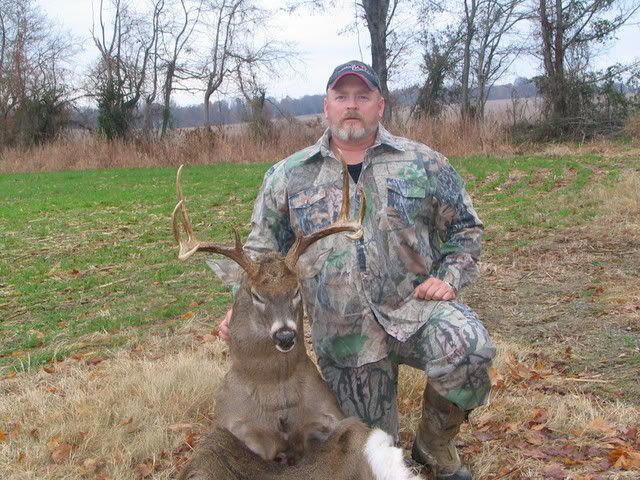 Here is a pic that was taken with a 9 pointer that one of my brothers took the same afternoon on a different farm.
At the end of the week I was able to bring down a doe. She weighed 140 lbs. Another brother got a doe the same afternoon.