Hi guys,
I have a bunch of lights and thei idea of showing beam shots, so members can see how they compare to each other.
LIGHTS FOR HUNTING
This post will try to show how different lights used for hunting compare with each other, and will clarify the difference between the lumen ratings used in Luxeon (LED) lights and incandescent lights.
In short, I will show (through pictures) how Luxeons lack definition when used at increased distances.
I have maintained for a long time that LED Luxeons don't have the range over the incandescent to really be helpful for general hunting. They are excellent lights to use inside the house; their beams are very clean, white and with substantial flood, and in the average house, that is all you need. However, when taken outside to the backyard, woods, or large structure and the distance to the target is 25 yards or more, they lack definition (as they lack the red spectrum of light), and their poor penetration of fog or rain makes them inefficient to clearly identify what you are seeing at that distance.
Moreover, when the subject being illuminated is an animal with a light-drinking fur (depth of texture), the blending effect of the LED's (against the background) will cause the observer to lose perspective.
LOW LIGHT FOR WALKING IN THE WOODS
Hunters that have used the Fenix LOP (1 AAA) consider this light ideal (except for the lack of a clip). Another favorite is the ARC AAA. These lights can be held in the mouth without any discomfort.
Fenix has put out a bigger light (1 AA) with two stages output, and the lower output will be also ideal for projecting a soft LED beam that will aid in walking the woods in the pre-dawn blackness when going toward your stand, (perhaps following a trail of cat-eyes) at this time, it is necessary not to pollute the area with more light than what is absolutely needed.
Some hunters that know the terrain well, prefer to use a red filter over the light, as is well known that deer and others animals cannot see red light.
THE BELT LIGHT
Those same hunters want to have a good light on their belt. Some prefer the two cell 123's lights like the Surefire 6P, G2, or C-2 for their better flood beam over the more tightly focused Streamlight Scorpion, TL-2 and Night Fighter II.
They look for a run time of one hour and an output of 65 lumens.
Some opt for more intense lights like the Surefire 9P or the C-3 with their 105 lumens and one hour run time.
The Streamlight TL-3 is a little too tightly focused for a belt light but it will do fine at the longer distances were the bigger lights shine.
In LED form (Luxeon V), the Surefire L-4 is a good contender due to the excellent flood light that it puts out at medium range, however it lacks the throw needed for more distance illumination.
The main thing is that the hunters want to avoid losing precious seconds by panning a light when in the woods. That is why the Surefires are preferred over the tightly focused others brands, because they have special reflectors that diffuse the light into a bigger flood pattern.
THE CAR LIGHT
Some hunters wear a light holder in their belt (a plastic and leather ring). On exiting their cars, they slip in the ring one of the powerful rechargeable lights, most commonly the Magcharger (200 lumens) or the Ultra Stinger (295 lumens) and some even a Borealis 1050 lumens mega light.
Those are ideal lights for search for wounded game, search and rescue of lost partner, signaling at long distances and using them as spotlights after the hunt. Being rechargeable, they are always used with a maximum run time (taken out of the charger at start of the day, a thing that you can not do with 123 batteries unless you are willing to dump half-used batteries at the start of every day of hunting.
Their large diameter (2 inches) reflectors put more light at a longer distance than any of the belt lights. Even though some of the belt lights approach 200 lumens, they do it with reduced run time and much reduced throw, due to their small diameter reflectors.
A Magcharger will put a spot of light at 150 yards, as will the Ultra Stinger and a Borealis has the capability of illuminating the whole road for 250 yards.
Lets start with the popular Surefire G-2 (or 6 P) at 65 lumens, the target is the 8 by 12 tool shed at 30 yards.
We are going to pit the Surefire G-2 65 lumens $35.00 against the Surefire Digital Lumamax L-4 (also 65 lumens and with a price tag of $160.00).
Surefire G-2 65 lumens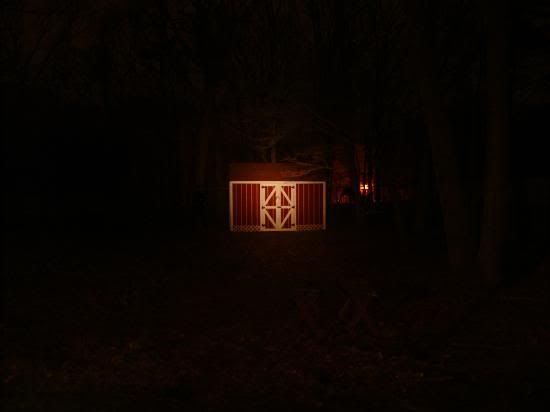 Surefire L-4 Luxeon V, LED, 65 lumens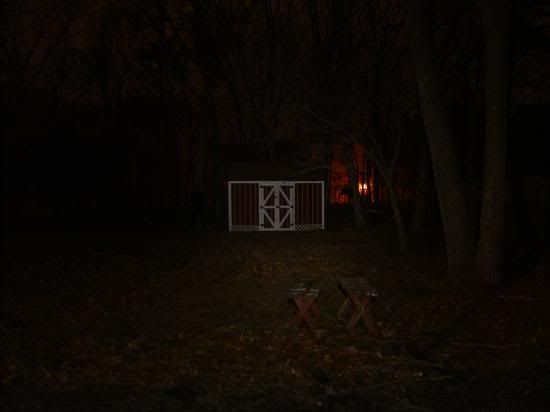 And now we are going to pit the Surefire 6 P with the P-61 120 lumen lamp (20 minutes run time) against the best Luxeon LED thrower that I have (similar to the cree LED).
This is a Mc Gizmo PR T head with a TWOJ bin Luxeon doing 120 plus lumens.
Surefire Centurion C-2 (same as the 6P) with the P-61 lamp, 120 lumens.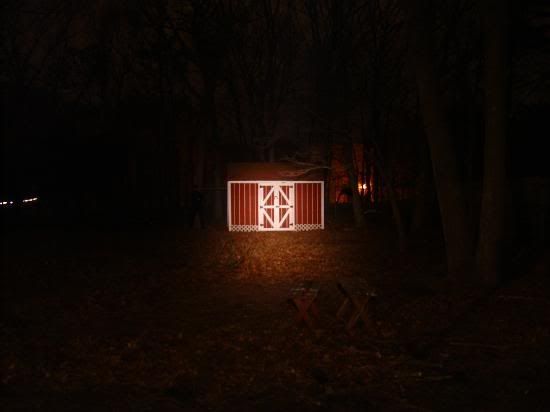 And the PR T with TWOJ bin Luxeon, (LED) @ 120 lumens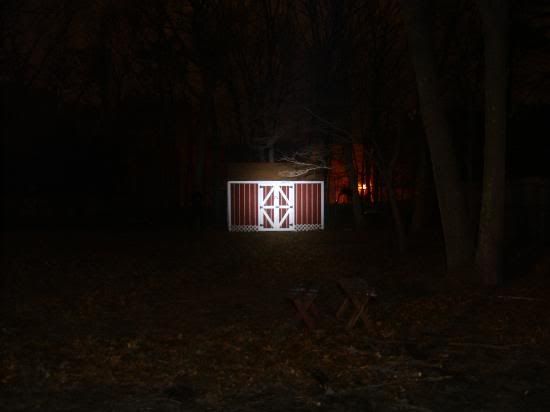 And now we are going to show a belt light of 200 lumens (The Surefire Centurion III with the P-91 lamp, 200 lumens, 20 minutes run) and three cars' lights of 200 lumens plus and beyond.
Surefire Centurion C-III, 200 lumens P-91 lamp.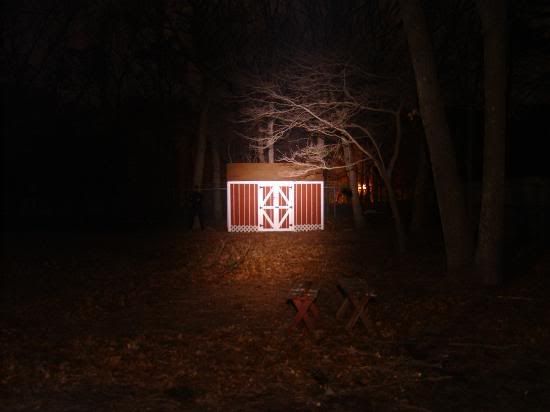 And here the Magcharger also 200 lumens, with its bigger reflector and tighter focus will throw the light at 150 yards, while the Centurion III range will stop at 45 or 50 yards.
Magcharger 200 lumens (40,000 candlepowers)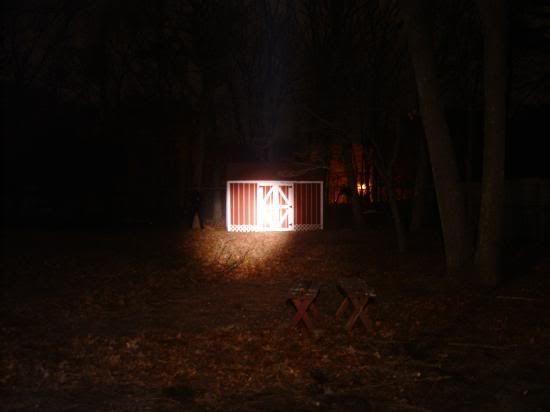 And here is the Ultra Stinger, the most powerful of the rechargeable from Streamlight with 295 lumens and 75,000 candlepower.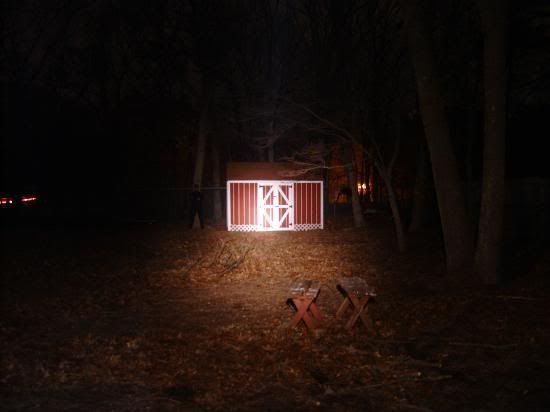 And now the BOREALIS, the light that has the format of a 3 D (12 1/2 inches long) outputting 1050 lumens for 50 minutes.
This is similar to a two million candlepower spotlight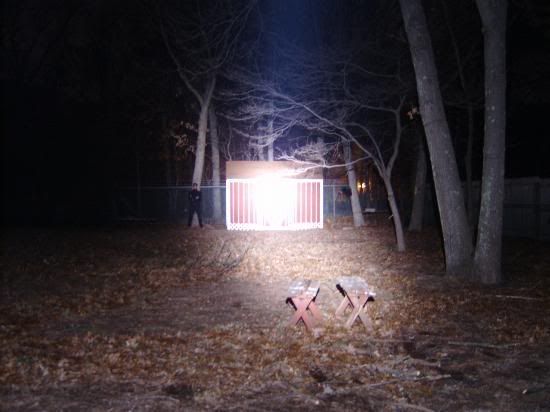 As I have over 200 lights that I have used at one time or another in my hunting expeditions, I am well familiarized with distinct situations that call for different lights and method of using them.
I have encountered a new one lately, that calls for following a wounded wild boar at night with a powerful pistol like the S&W 500 or a 454 Casull and also a powerful light in the order of a Surefire M-6 (500 lumens) or a Borealis 1050 lumens.
For myself, I cannot think of another pursuit that could be more dangerous to life and limb, although I have a lot of respect for the young athletes that have tried it, I consider it too "Extreme" for my good health.
Hope I can do some more talking to the members about my second hobby after knife collecting, which is of course hunting at night and light usage.
Respectfully
Watchmaker