STREAMLIGHT TWIN TASK 2 L
It is easy for me to do an objective review of this light. I have been using a couple of them for two years, quite often (not exclusively because I own other lights also for everyday use).
The light has performed extremely well for me. The Twin Task uses for power two lithium 3 volts, 123 batteries, and it have two light sources, one xenon bulb of 72 lumens and three Nichia 5mm LEDís of about 7 lumens each.
The LED mode will last for 28 hours (I have to take the word of the manufacturer for this, because I havenít done a run time that long). And the Xenon bulbís run time will last for 2 Ĺ hours.
The light is quite comfortable in the hand and similar to others 123ís lights, measuring 1.34Ē wide and 5.43ď long, and weighing at 3.37 oz.
Due to the micro-faceted reflector, the flood with the three LEDís or the Xenon bulb is ample. If you donít have to illuminate things at a distance the light is useful for chores inside the house or in the campsite or trail.
I have used it mostly with the three LEDís and I have come to believe the run time of 28 hours claimed by the manufacturer because after two years of sporadic use the light is still going in the same battery set.
The switch is on top of the head, as this is not a ďtacticalĒ light I found the switch convenient, so does my wife, that have the same model but in Titanium finish.
The focus is adjustable, but even in the tight setting the light have a lot of flood. I have lend my second light to my hunting pal Frank, that left it on the three stand for a week, on returning the light it was just the same in finish having weathered the week without any mark or discoloration. So, I didnít have any problem dunking it for a couple of hours in a big glass of water to see if it really was waterproof, and yes, it was, so far at this depth.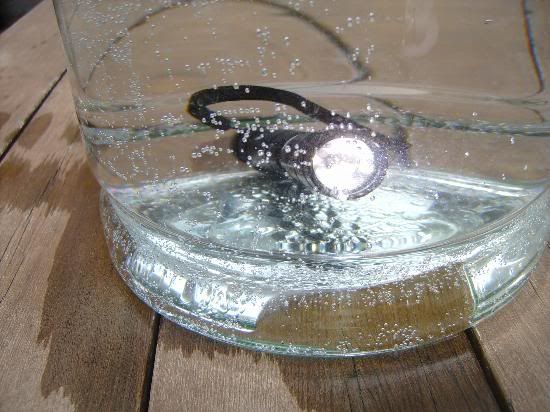 The beam shot at 26 yards using the xenon bulb doesnít look impressive at all, and that is because the reflector is designed for extreme flood, but that is okay, this light is mostly for using indoors, walking the dog or for hiking a trail at the most.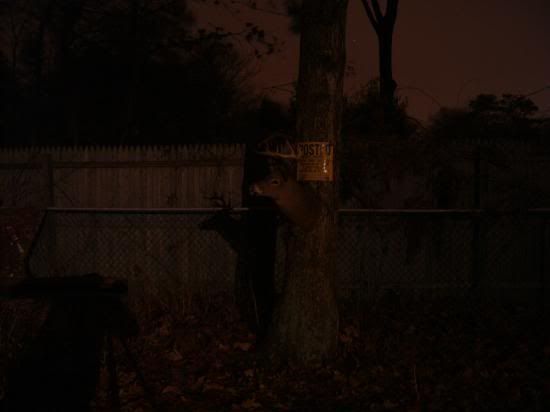 In this picture one of my Twin Task have a Velcro tape, this match with the Velcro in my baseball cap, and allow me to have my hands free for doing any chores while directing the illumination where I am looking.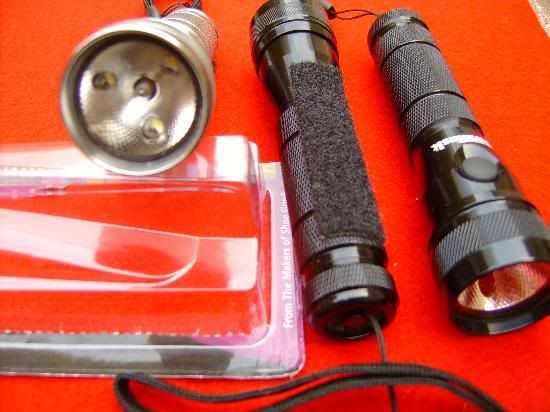 The street price is about $32 USD and I think that it is quite reasonable for the quality of the product, based on my experience with it I can recommend it highly.
Best regards
Watchmaker