We got together for our annual snowshoe hare hunt in the northern NH town of Berlin yesterday.
The hunt started at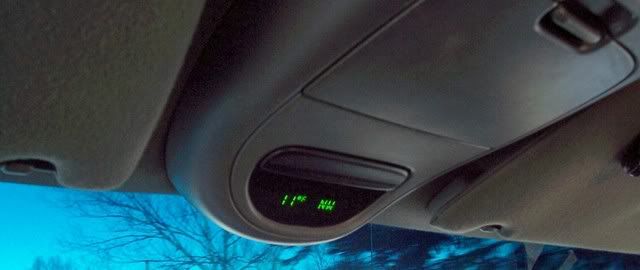 Plenty of parking. I counted 13 trucks.
We shot two hare, missed a few hare and had total sightings of about 15 white bunnies.
Having so many guys spread out in the national forest made it hard for any group photos.
Here are some random pics of the day.
The pack was hammering. We were discussing a plan.
Plan formulated.
I found these guys on a sitting log.
Lady Lucy was a pup on our hunt last year. She turned into one fine looking gal.
Happy hare hunters.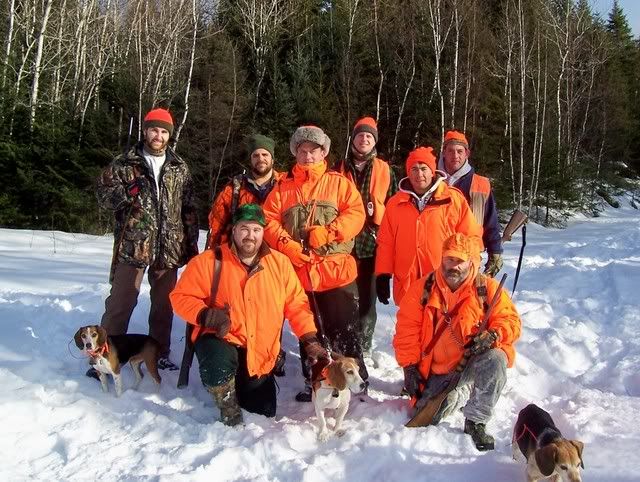 The afternoon shadows started creeping in. We gathered the dogs and headed back to civilization. It was a great day spent in the woods with web site friends.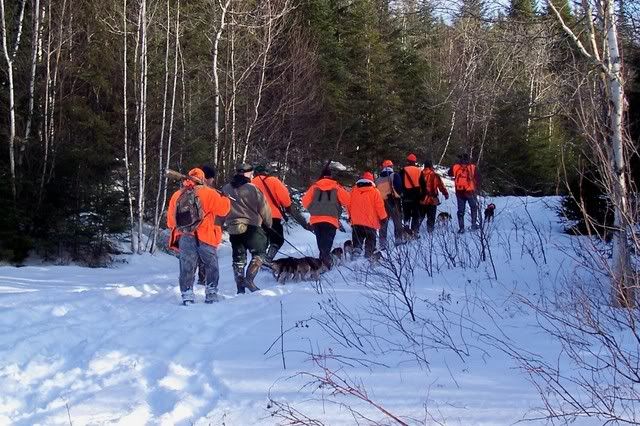 Coalman
Edited by Coalman, 27 January 2008 - 07:56 AM.