Fresh snow blanketed the woods this morning. I made arrangements yesterday to bring up the secret weapon. The conditions were right today to pit Cooper against the white bunny. We had the woods to ourselves.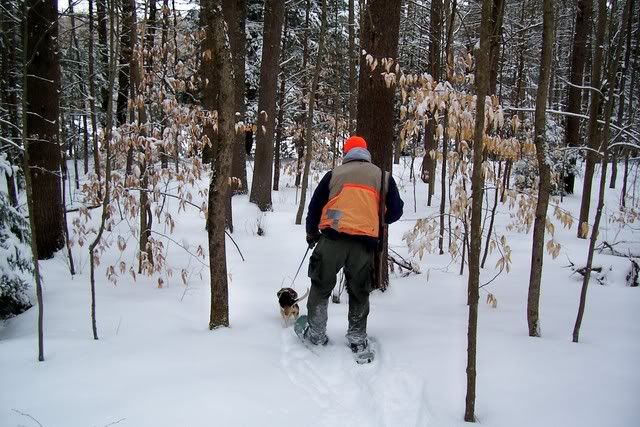 It didn't take long for our WOHD (Weapon of Hare Destruction) aka Cooper to give chase.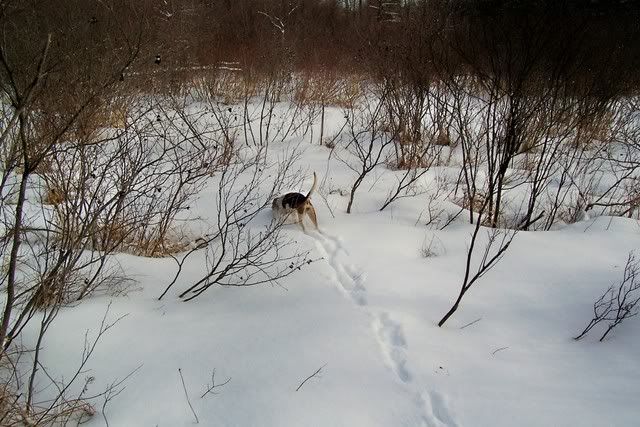 And it didn't take long and Bugs was in a whole world of hurt.
We went in search of new country.
We jumped a couple partridge in our journey.
Danny got to sign the Initial Tree.
Cooper never lost the second hare she got on today. She ran it a couple hours before we could figure out the circles. But figure it out we did.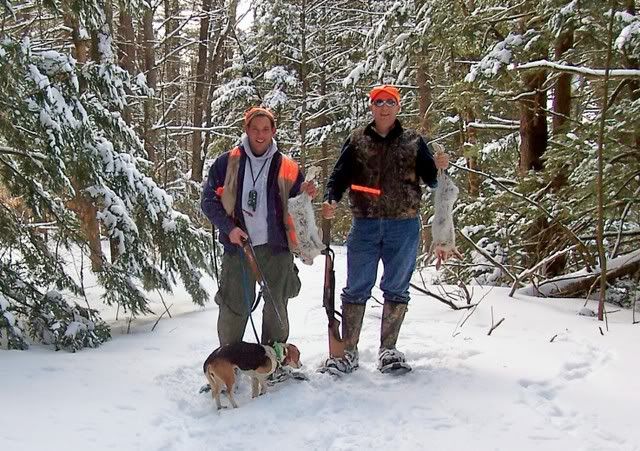 All good hunts come to an end. Stay tuned for more continuing adventures of Captain Dan and Coalman.
Edited by Coalman, 24 February 2008 - 06:08 AM.