There is a piece of woods close to home that habit calls me to each spring. The snow knocks down the grass in the roads and you can walk briskly through great wetlands.
Tonight was my first pilgrimage of 2008. Not a quarter mile in I thought I saw someone coming up the trail. Strange though they had 4 legs.
It wandered off into the woods about thirty yards. I talked to it for a while.
The moose wasn't listening. Beautiful animals.
I found this beaver condominium further up the trail. I smell a permit for this fall. I bet a dozen live here.
Beaver are furry and cuddly at first. That is until they start to clear cut the front lawn.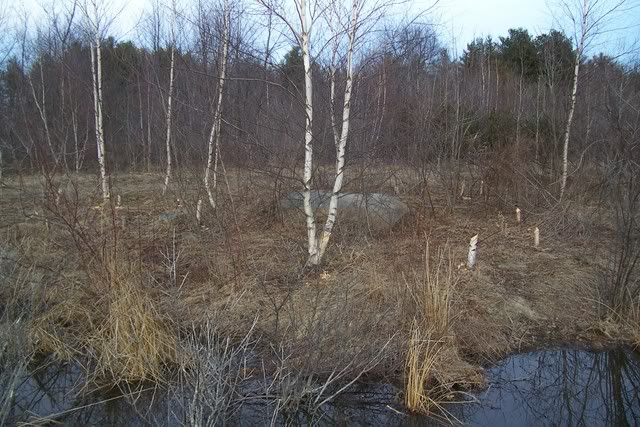 I will be back.