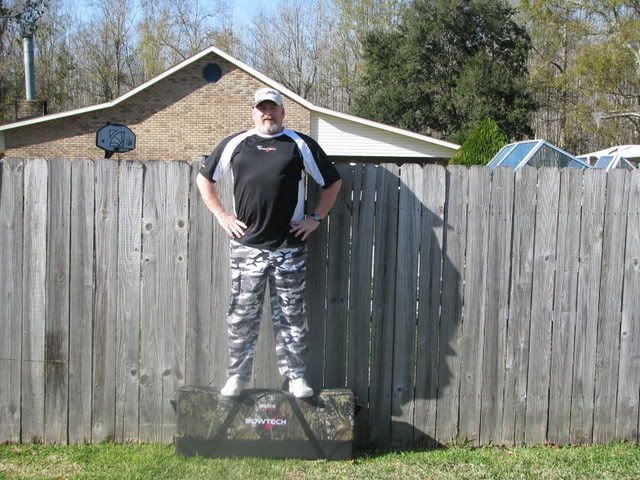 265 lbs. of Bowhunter standing on top of case :-)
Overview:
Attention to detail is what seperates Lakewood Archery Cases from the rest. Lakewood uses durable wood & cloth construction and built in water resistance. Each case has lockable convienience to make it airline approved. So when looking for a case to protect your archery equipment, look for the name and... Get a grip on quality.
This is perfect case for the Hunter on the move. With it's true drop in design, you are allowed the luxury of placing your bow in the case with the quiver (filled with arrows) still on the bow! It works great in the backseat of a pick-up, SUV, or whatever your hunting vevicle may be. This case is made with a foam lined, heavy duty polyester material that is safe enough to put inside the family vehicle and not wory about scratches or tears to the interior. Included for review were an Accessory Case and a Arrow Case, both in Mossy Oak Break-Up, to compliment the Bowfile.
Accessory Case:
Keeps all of your accessories in one place secure and organized. Fits perfectly in our Bowfile Bow Case storage compartment. Thick foam lines the back compartments to hold broad heads, field tips, allen wrenches and other loose gear. The two front compartments hold the remainder of your accessories. Zipper closure and padded exterior.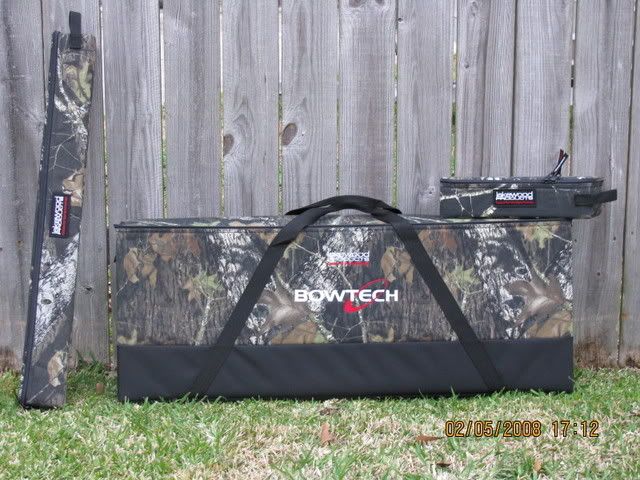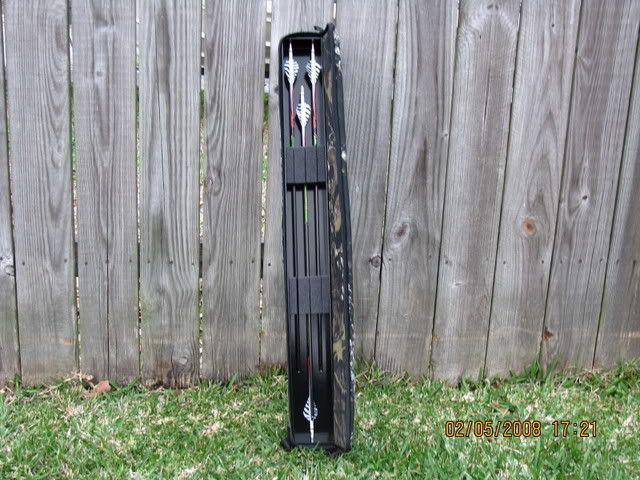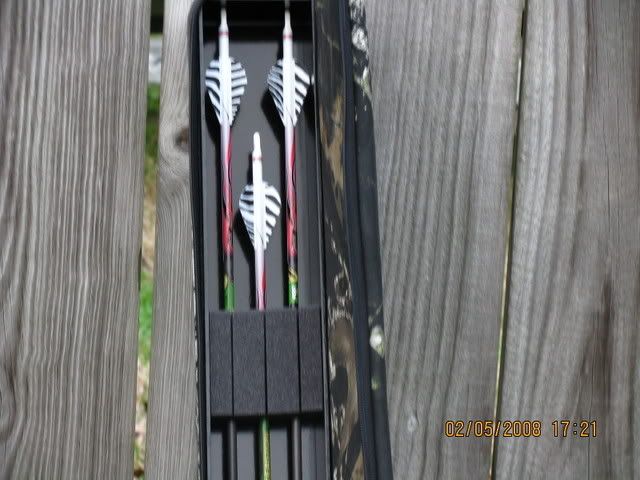 Arrow Case:
Holds up to 2 dozen arrows and fits in the arrow compartment of the bow case. With zipper closure and padded exterior, it is an excellent compliment to the quiver on bow cases.
Operation:
I was like a kid in a candy store when I got home from the Mardis Gras Day Parade and this Bowfile Case was waiting for me. I immediately removed it from the box and began investigating. It was easy to tell right away that it was made with quality construction and material and in the good old United States of America.
That's right, Made in the U.S.A.
The case came in Mossy Oak Break-Up decked out in the Bowtech insignia. I ran and grabbed my 2007 Guardian and the camera and went outside before I lost good light. The interior of the case is excellent. As you can see in one of the overhead pics the bottom is constructed of sheet metal. I placed the arrow case and the accessory case in the bowfile as per the enclosed instructions and the bow fit exceptionally well with the quiver full of arrows attatched. There is even some room for hunting clothes. In the instructions it lists that if traveling with the Bowfile you will want to stuff your hunting clothes to keep your bow secure from the animals at the airlines as this will prevent the sides from closing in. It can also save you from purchasing a bag for your hunting clothing.
Made for the parallel limb style bows. Comes in 41" and 45" models. Model #'s are the C275 (reviewed model) and the C245.
Dimensions (C275): L:41" x W:7" x D:15"
Bow Storage Area (C275): L:40.75" x W:3.5" x D:15"
Outside Dimensions (C245): L:45" x W:7" x D:15"
Bow Storage Area (C245): L:44.75" x W:3.5" x D:15"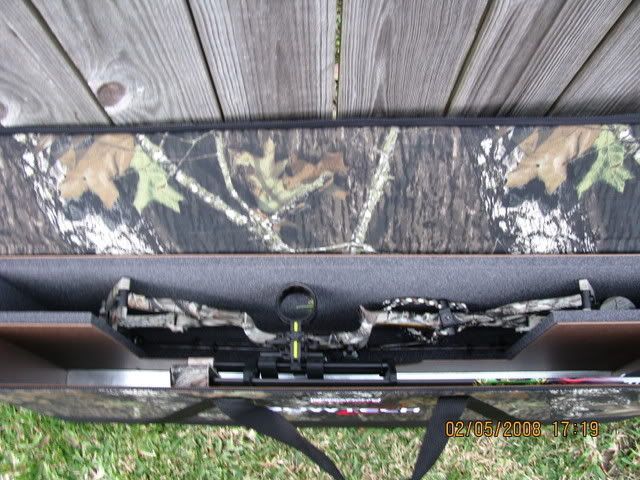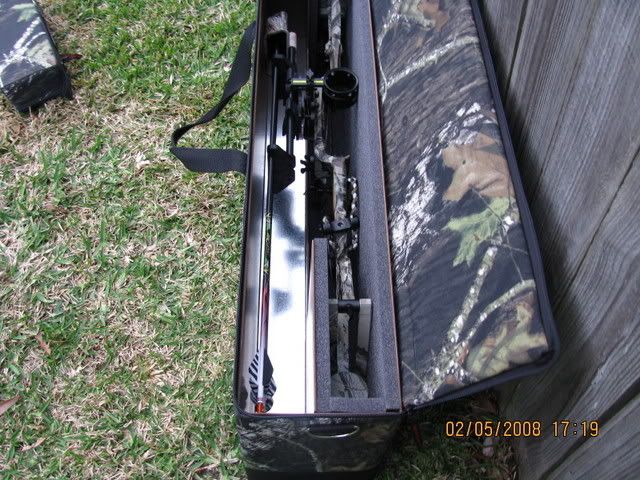 Conclusion:
I will say that the quality of the Lakewood Bowfile and it's accessory cases is outstanding. The case came with D-Rings attatched and a shoulder strap for carrying convienence and it is really handy. When I spoke with them on the phone they were right on and as easy to talk with as if we had been in the same room. Just from the conversation I expected no less than superior quality in the product and that is just what I got. Oh and did I mention that the
Lakewood Bowfile is Made in the U.S.A.
A link to their web site will be posted below. Thanks to Steve and all the great people at Lakewood products for the opportunity to review this product and it's accessories. They have several different color styles available.
http://www.lakewoodp...com/archery.htm
MSRP'S:
C275 Bowfile Bowcase $134.99
C255 Arrow Case $ 29.99
C215 Archery Accessory Case $ 29.99
If you have any questions about the case you can contact Lakewood at
info@lakewoodproducts.com
or call their toll free number 800-872-8458 or feel free to PM myself and I will be happy to answer questions.
Thank You for your support of Lakewood cases, still
made in the USA.