The guys hanging out in the lounge, from left to right is:
John from Kansas, Mark & Richard from Colorado, Mike from Nebraska (my hunting partner) and of course our own Huck.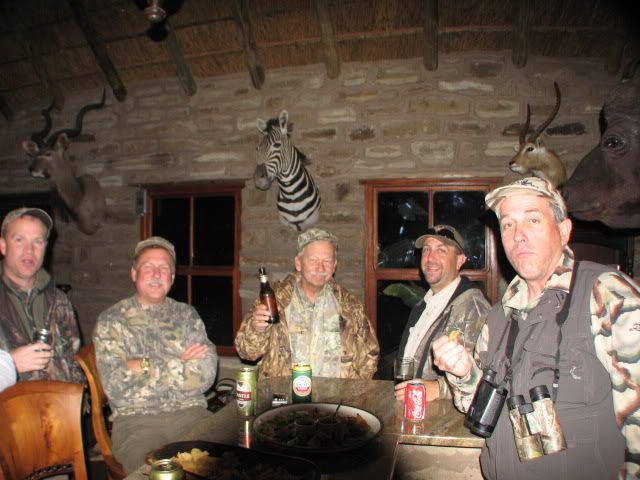 Huck, Stricknstring from TX, Daryl Huck's friend from Denver.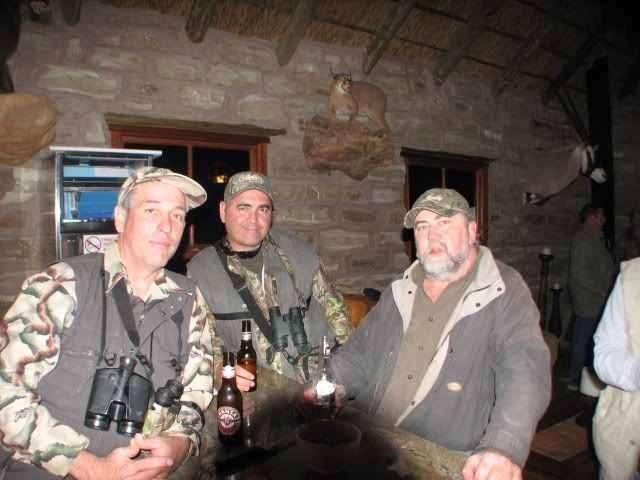 Cecil from Arizona, this was his 12th or 13th trip to Africa, he is 78 years young.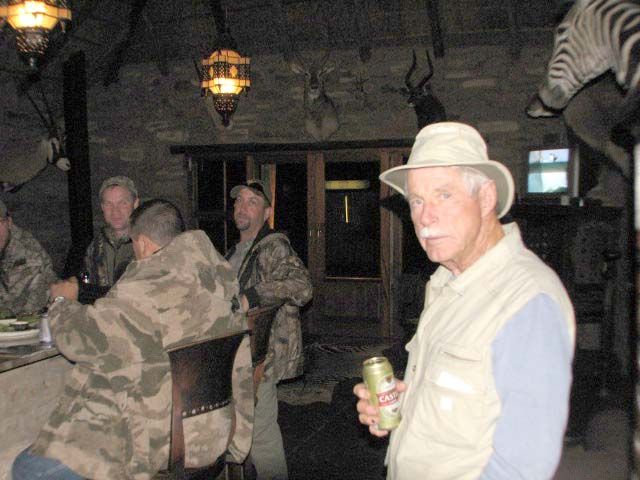 This picture shows just how maticulous the PH's are when it comes to taking trophy pics, they clean up the area and the animal.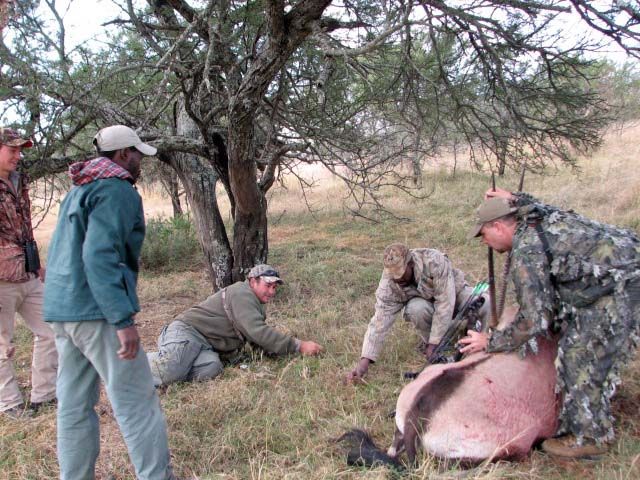 Mike, Greg the owner and Sticknstring from TX.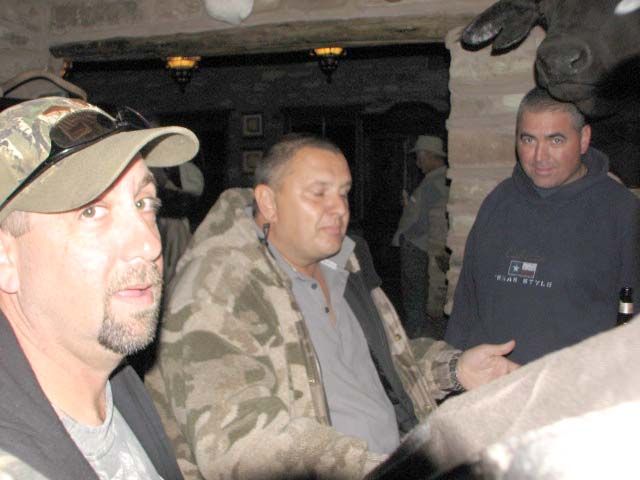 Woody, Henry our tracker and Mathew our PH.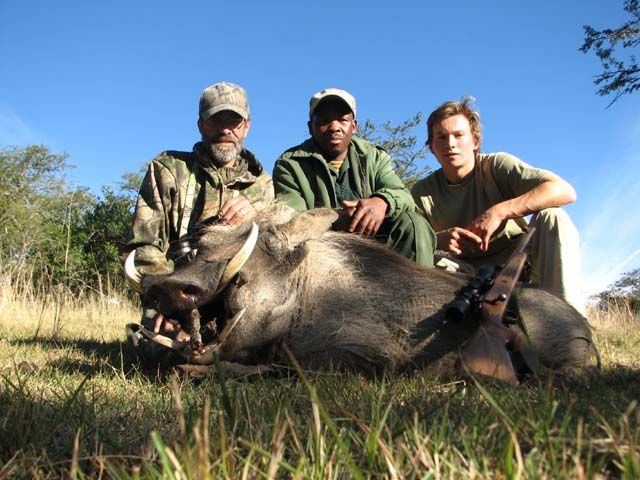 Landscape at Hunters Hill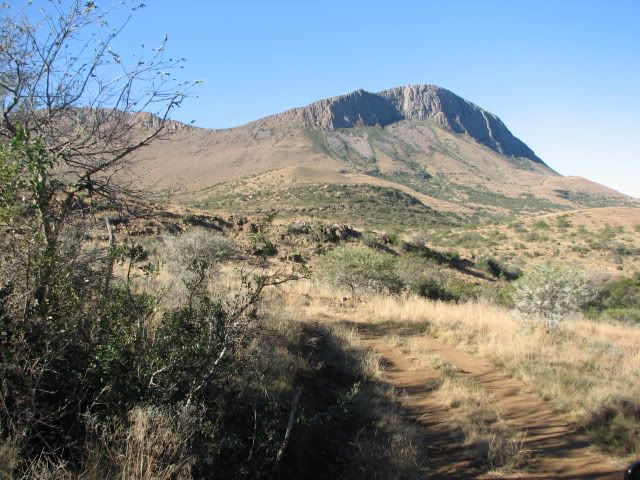 Our hunting buggy, Mathew driving and Henry doing his thing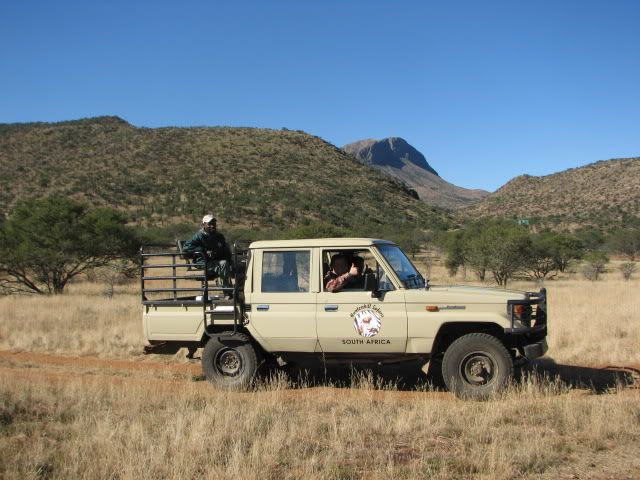 There are many more pictures of landscapes, the lodge, the staff, hunting, etc. at the link below.
http://smg.photobuck...20pics/?start=0
I also took some video of animals, feeding the lions, driving on the trails, the ancient caves etc. Patsy had to cut the video into small pieces to upload and will be posted later.