Last season I was fortunate enough to pattern a big axis and had him working my feeder daily! Some of you on here know about him from me babbling about it on the phone
.
I already have an axis in velvet on my wall and am on a quest to get a MONSTER second -in hard horn!! I looked at pics from the game cam from the end of last season(last February)I swore to go back in April, when he would be hard-horned and dry....I never did return. I hope he is alive and well...and still around!
Here he is as I remember him last....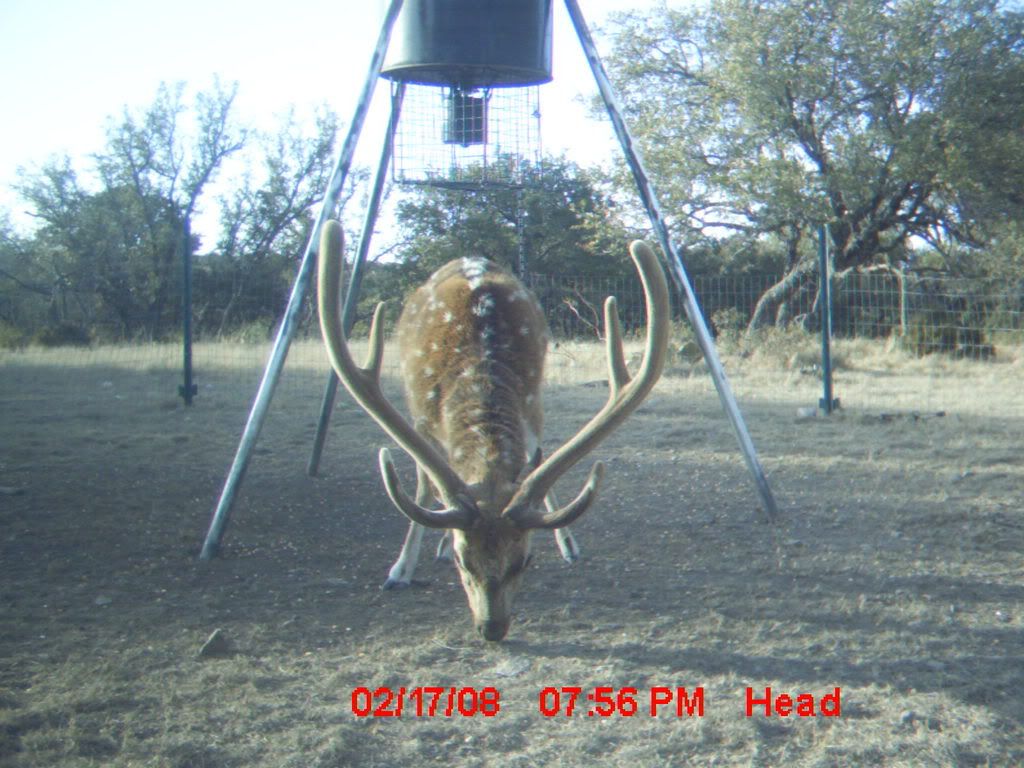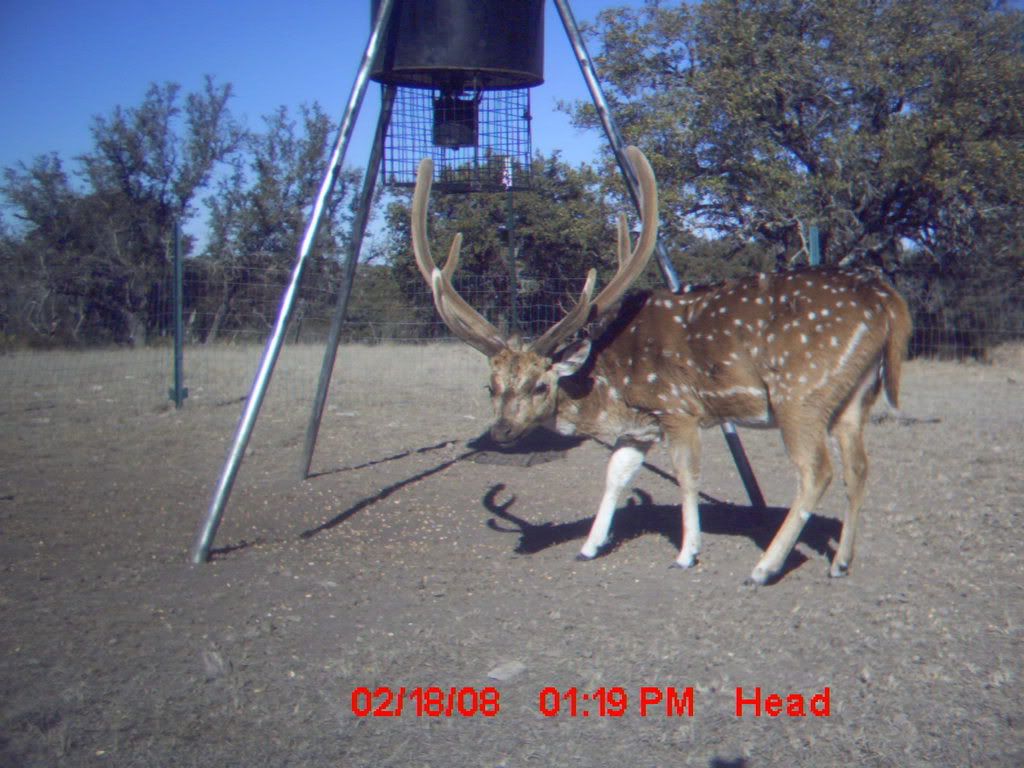 I hope to be blessed enough to witness this monarch again this season! And if I am fortunate enough to harvest him with my bow or blackpowder I will be very tranquil if I don't get anything else the rest of the season!