North Dakota Pheasant Hunt 10-13-08
Al arrived to pick me and Wiley up at 12:30am just as I finished my night shift. We combined on the driving and made good time to arrive just after 8am at his daughter's farm. We changed into our hunting garb, gathered our gear, and headed for the first spot of the morning. The birds were waiting but really spooky and after a few flushes and spent shells, we had nothing to show. We spent the rest of the day covering sunflower fields and wooded cover as the wind howled and the snow pelted our faces. We managed to take our limit of birds and covered about 13 miles in the process. Al, Wiley, and I were running on empty as we pulled into the farm. We spent some time with his grandson and then bed arrived about as quick as we could move and we slept hard.
The 2nd day started like the first with us filling the air around the birds but nothing was falling. We started to pick it up and the birds started dropping. I knocked down my first sharptail grouse and had one good shot sequence on 3 birds. One got up and I knocked him down going from my right to left, then Wiley got another one up and I knocked him down. As he was retrieving the 2nd one, I set my gun down in the grass to grab the bird from Wiley and Al kicked up a bird which flew by me. I grabbed my gun out of the grass and dumped him as he was swinging around an abandoned house. That was pretty cool. Can't say that I shot that good other than that one brief moment! We limited out again and called it a day early as Wiley was limping. I checked his left leg which he seemed to be favoring and it looked like it might be his shoulder. I checked his paws and didn't see anything there. Gave him an aspirin and one half of an Ester-C tablet before bed.
On the third morning, Wiley was moving good so after our morning breakfast at the local café, we headed off to hunt. It was early morning and the birds were out feeding and hard to hunt. We managed to take a few birds and then around 9am, we watched a bunch of birds fly from a sunflower field into heavy CRP cover. We snuck down to an old dryed up river bed and followed it up to the cover that the birds were flying into. I let Wiley go ahead of me with Al to my left. Within seconds, Wiley had flushed birds and after the first shot, all heck broke loose. There must have been about 50 birds that flushed at once and I couldn't focus on a rooster that didn't have a hen near him. It was unreal. We continued on and birds were flying everywhere. I ran out of shells and ran over to Al to get a few more. In about 10 minutes, we'd probably flushed about 120 birds or more. It was wild. We somehow managed to take another limit and were done by 10am. We headed home with a lot of good memories. Wiley is still sleeping it off and I'm soaking his paw in Epsom salts as suggested by the vet. She checked his legs, shoulders, and paws today and everything was good except for one paw that is swollen. I'm glad that is all it was. Hopefully he'll be ready for another rooster session next week sometime!! Here are a few pix from trip...

First day birds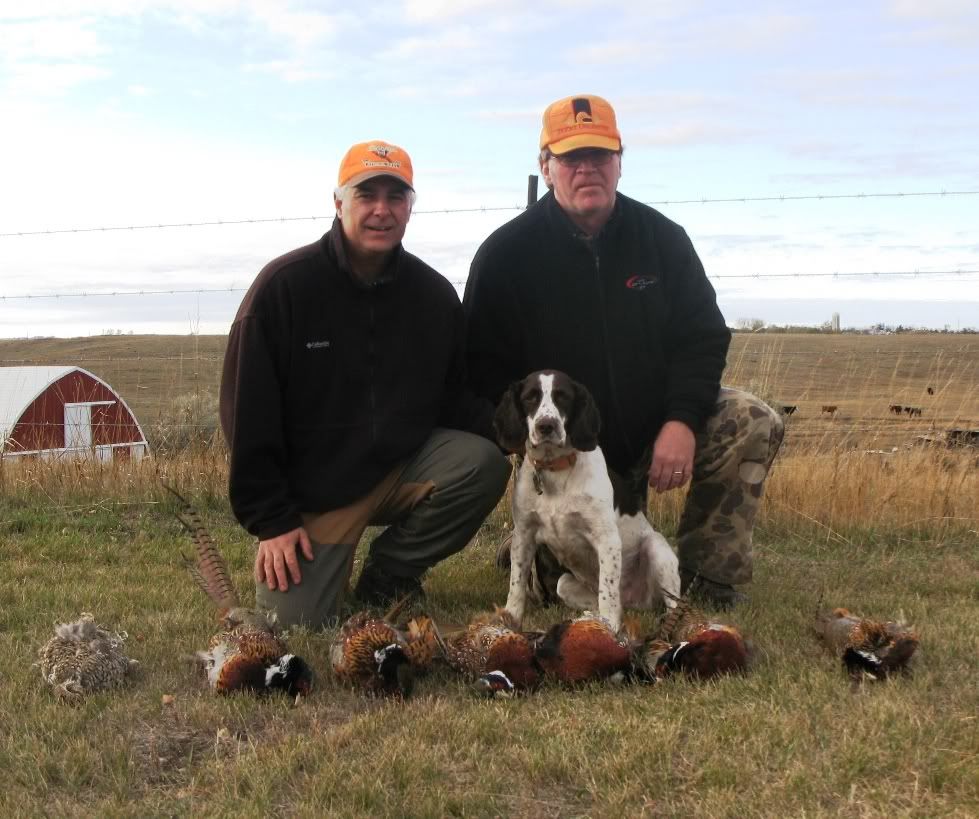 Al walking in the sunflowers...



Wiley after a hard day of hunting...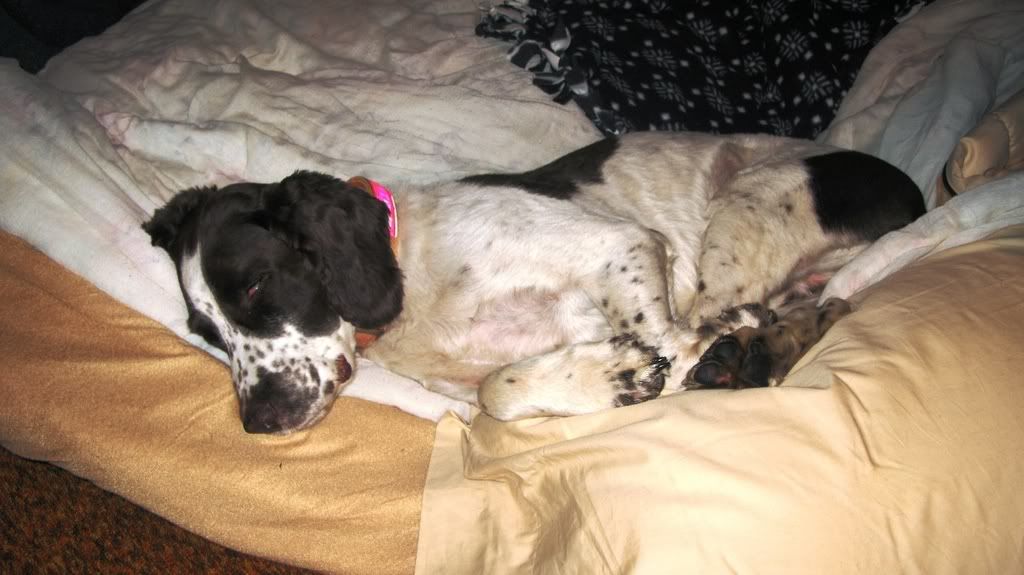 2nd day birds...



Herd of Antelope (See the coyote to the left) chasing...