Spent two days this week with Wiley chasing roosters again. Just enjoying the fresh air and all of the sights and sounds of being outdoors. Saw some deer and lots of birds getting up all over. The first day it went a little slow but Wiley managed to get a few roosters up in front of me. The birds are getting super spooky now.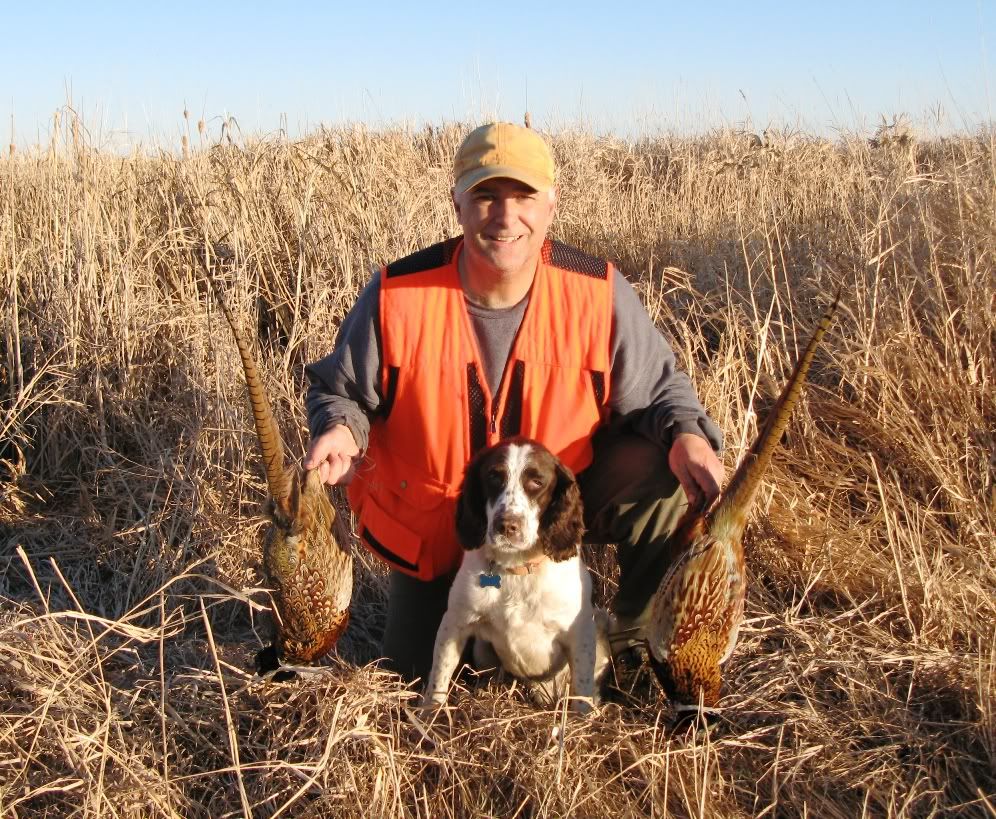 After a day of hunting, we headed for a cabin that a friend said I could stay in. After a good night's sleep, we were ready for another day of chasing roosters. I checked some new public areas but only flushed two hens after 2 hours of walking. Figured it was time to hit the areas I knew held birds. We made a big circle thru a Waterfowl Production Area and on the backside we slid along a cattail swamp. Wiley got really birdy and dove into the cattails moving back and forth. Up come a rooster for a nice right to left crossing shot. I settled the 20 gauge in front of him and down he went. Wiley pounded thru the cattails after him and was having a heckuva time bringing him back thru that thick stuff.
Next, we headed to one last public area and again slid along a cattail swamp edge which works well. Wiley uses the wind and it wasn't long before he dove into the thick stuff and he wasn't coming out. I readied the gun and up comes another rooster. Two shots later and he was down. Wiley brought him back and we were done hunting. On the drive home, I just thought about blessed I've been. Just being alive for one, for having a great family, for the friends I've met on this forum, and for being able to enjoy the outdoors.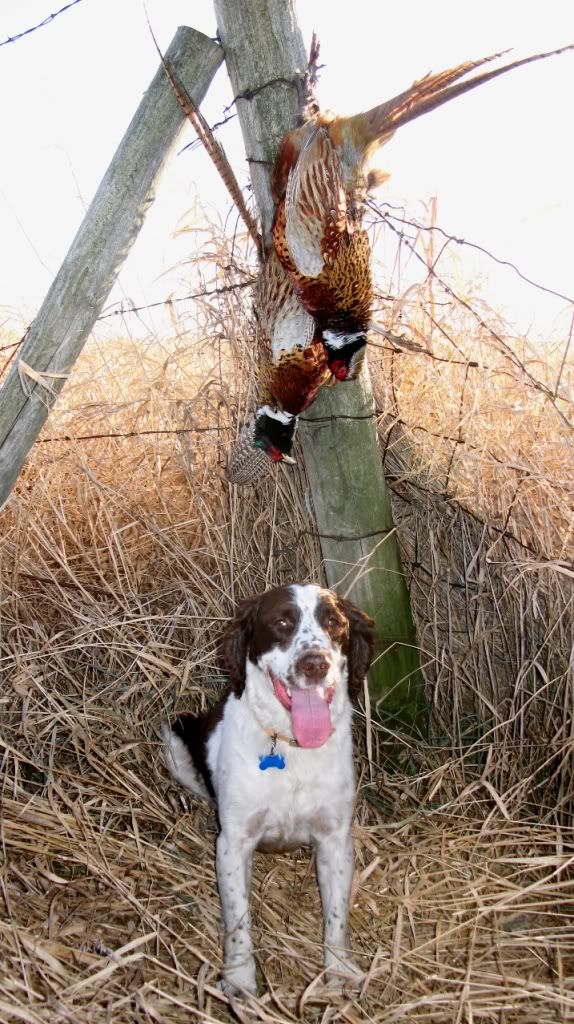 Edited by Ironranger, 29 November 2008 - 02:05 PM.