Al and I got out to North Dakota for a late season hunt. The weather cut it short but we still managed to take a few roosters and some Huns as well. Here are some pix of that trip...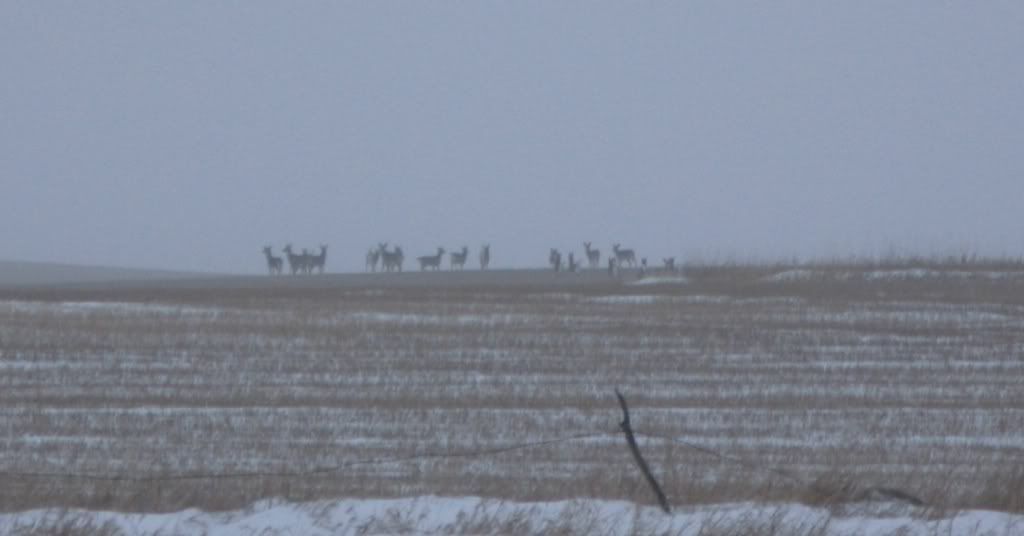 Saw a few deer bunched up during this trip.
We saw one huge buck on an old farmstead but no pic of him. Here is a rub that Wiley was checking out...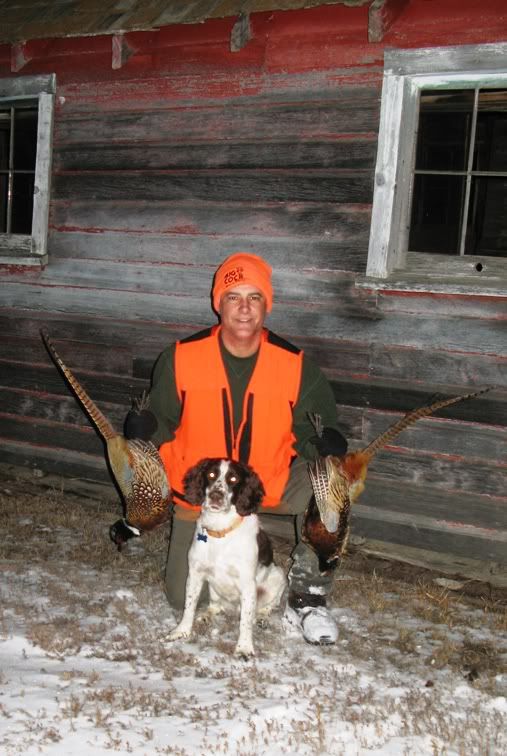 Got some nice, big roosters on this trip...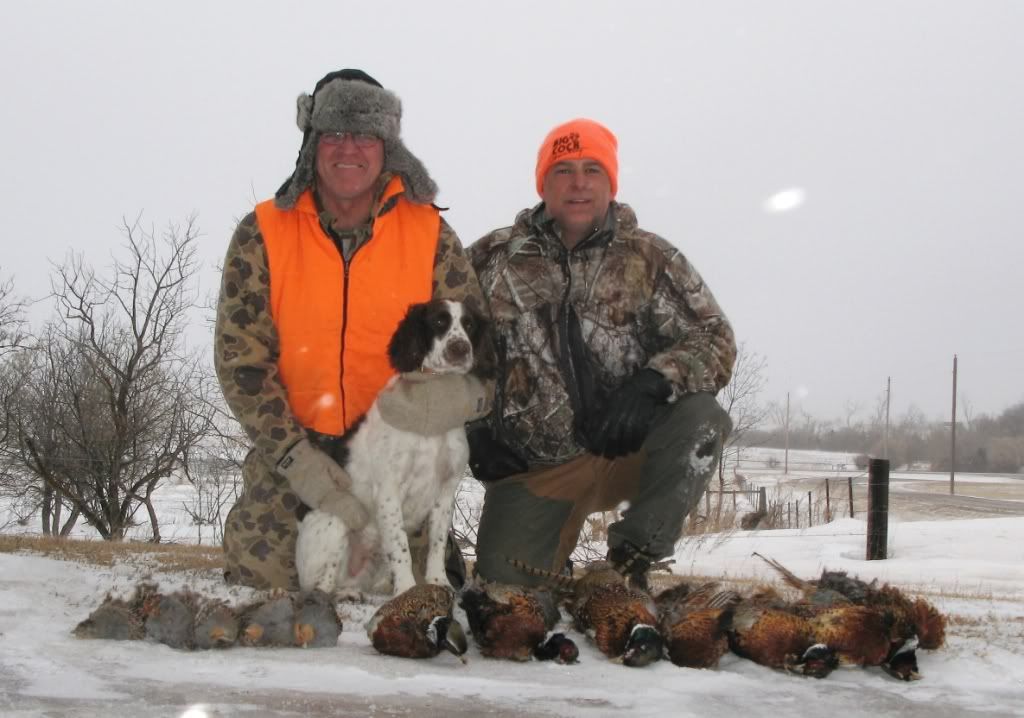 Last day picture...
Then the following week, after another snow in SW Minnesota I decided to take Wiley out for a day of chasing late season roosters. The wind was raw and the birds were flying hard. I'm sure we saw over 100 birds in the air but most were flushing out of range. We kept with it and Wiley got a few roosters that were holding tight. here are some more pix from that day...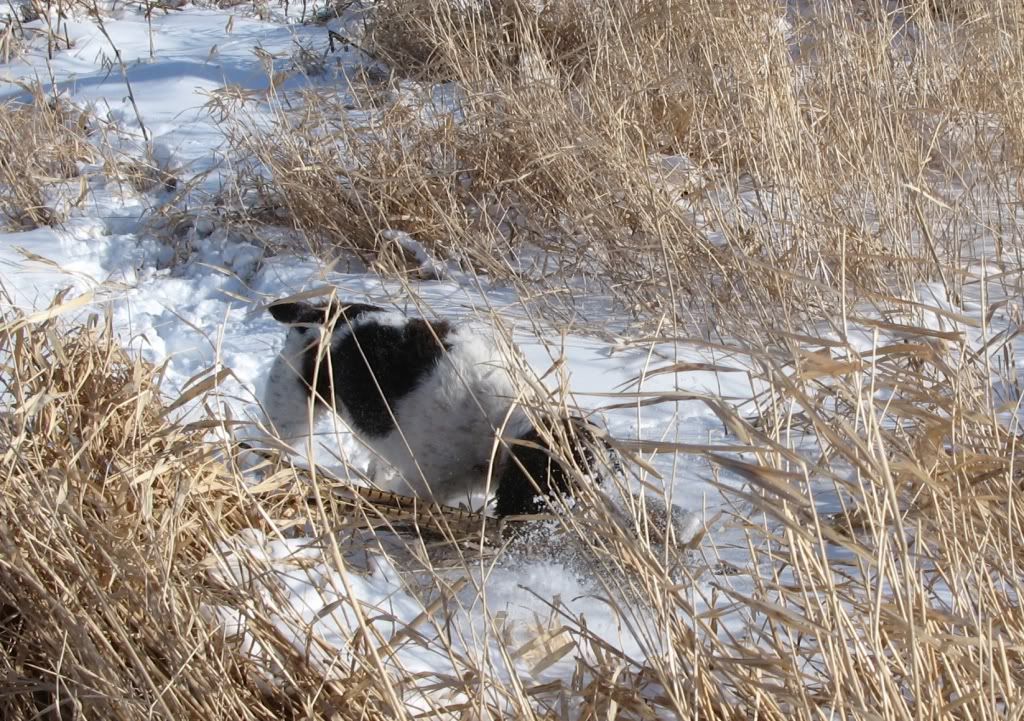 Wiley with a longtail that measured 24.5". Bird was flapping the whole way and he finally had enough and set him down for me...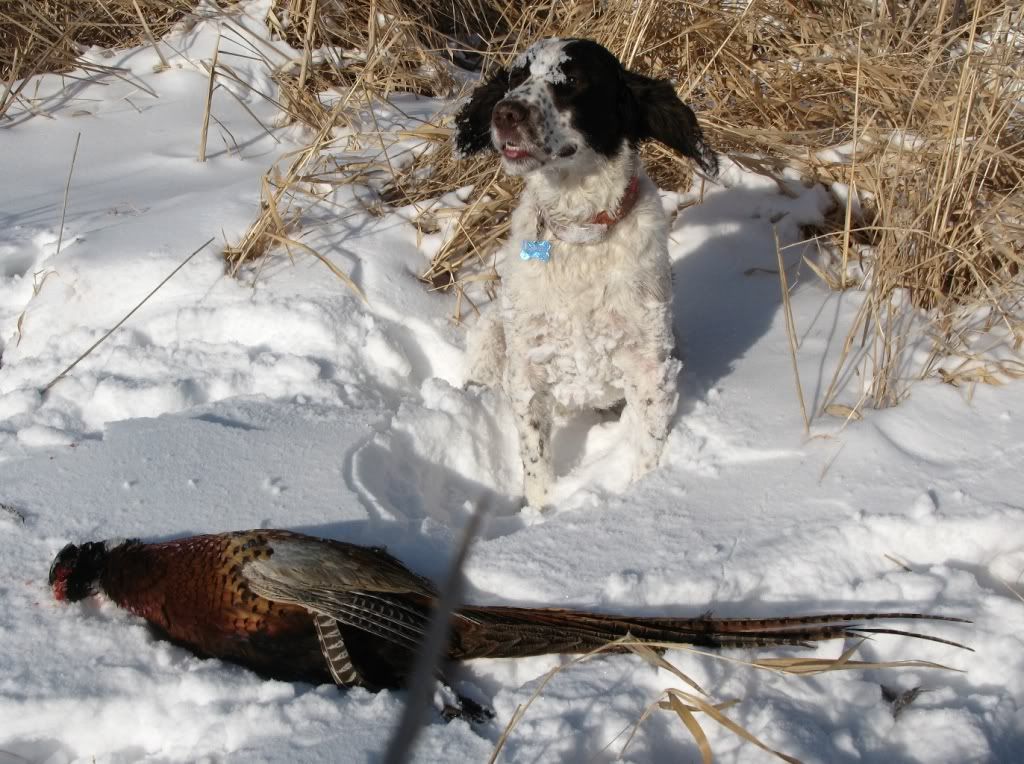 He can be such a ham. Guess he's proud of that longtail!!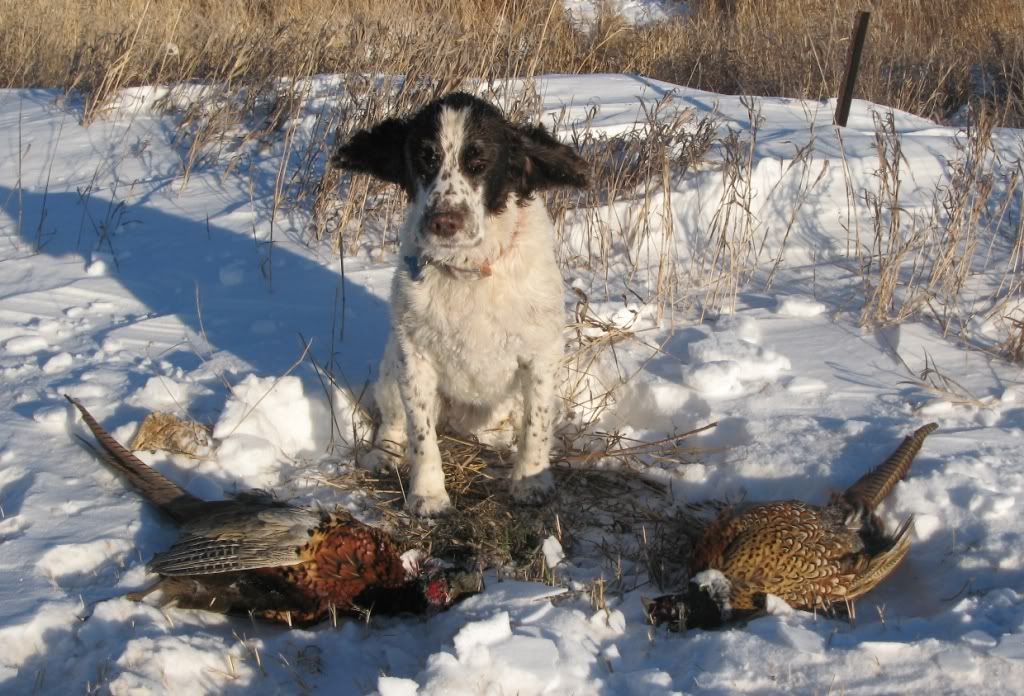 A tired boy with his day's work...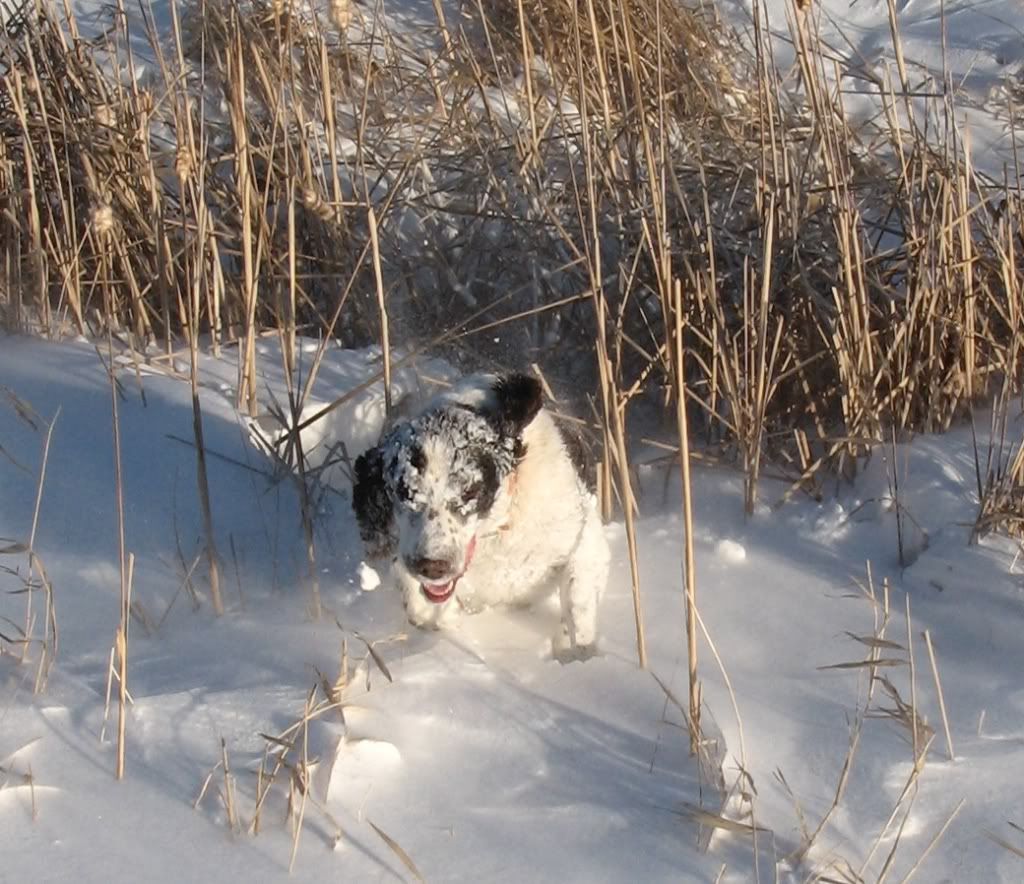 Energizer bunny. He just keeps going...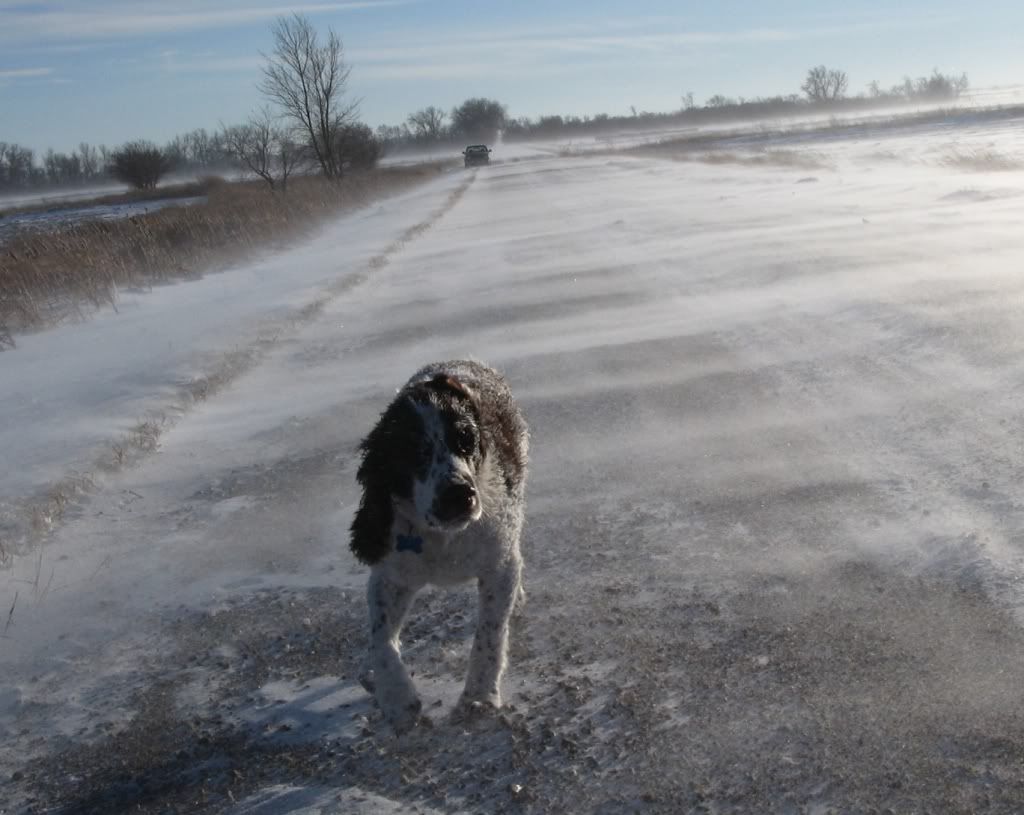 Windy day and he's ready to go home...