I have all my duck & goose nests out and just in time. I was watching a small group of mallards and the drakes were fighting. I wish I had a fancy video camera cause it's a riot to watch. I have 5 duck nests and 3 goose nests out. I am really excited to see how they do this year I think they all are placed in good locations. Here are a couple of pictures from a couple of weeks ago when we started placing them.
Here is my oldest girl & my dad after we got the first duck nest finished.
This is what my goose nests look like.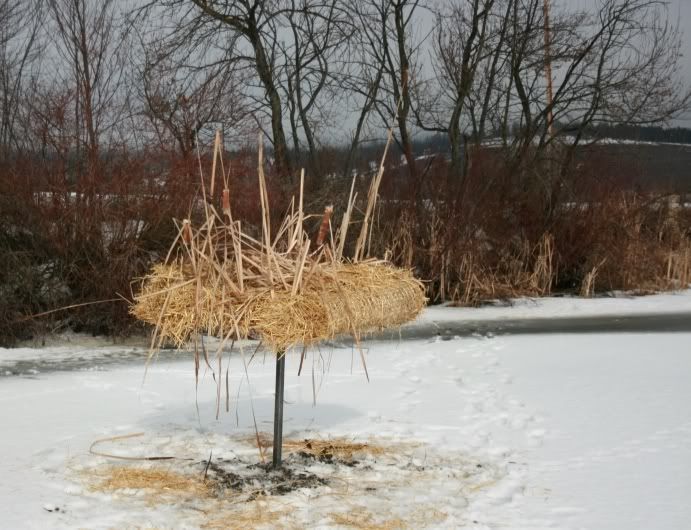 We will find out pretty soon if the birds like my nests as much as I do.
Edited by MuleDeer, 22 February 2009 - 12:38 PM.