Here's my cap and ball favorite. Bought this new over 30 years ago. It's never failed me once in all that time. It's a Richland Arms 1860 Colt Old Army .44 cal. The action is smooth as silk, the trigger pull light and crisp, and it balances in the hand like it's an extension of your arm. It's finished in a British Grey and it is a Calvary model. The diferance is extra screws in the frame which aids in a brass trimmed wood shoulder stock clamping to it turning it into a carbine. As replicas go, short of a real Colt, this is by far the finest replica I've ever held in my hand and I've held a bunch! It's amazingly accurate and has surprised many friends who use to scoff at cap and ball revolvers. More than a few got hooked after shooting it.
Don't mean to brag but dang I love this gun!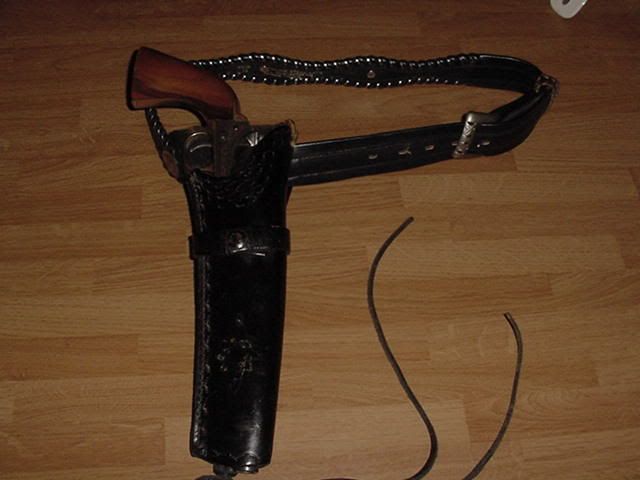 Edited by Spirithawk, 12 April 2009 - 12:17 PM.