Jason got me a Center Point AR22 .22 Rimfire 3 x 9 x 32 scope for my new Savage 64 .22. Wal Mart carries them but I read bunches of reviews and not a bad word said. In fact, everybody that has bought one loves them. It is fog proof, water proof, shock proof ( they're tested on a .416 Rigby ), 1" tube , illuminated red or green Mil-Dot Reticle (comes with a chart on how to use), parallax setting (yards) 50, and the the rings and flip up lens covers are included. They run about $60 but Jason got this one cheap because the package was damaged. The scope works great though.
Here's how it looks;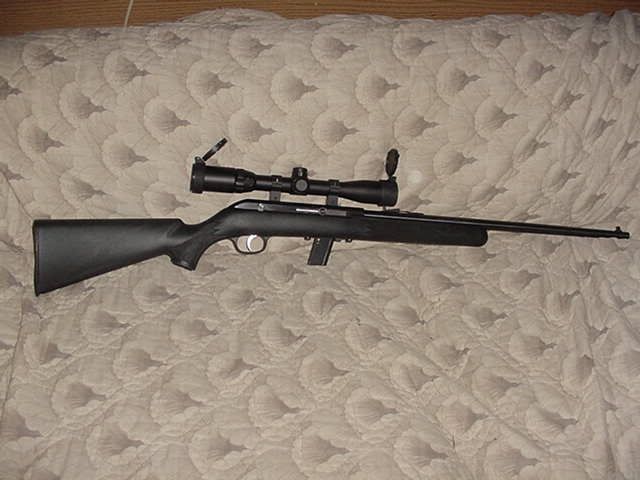 Edited by Spirithawk, 22 July 2010 - 09:33 AM.