St. Croix river smallmouth
Started by
mudduck
,
Jul 11 2006 09:26 PM
Posted 11 July 2006 - 09:26 PM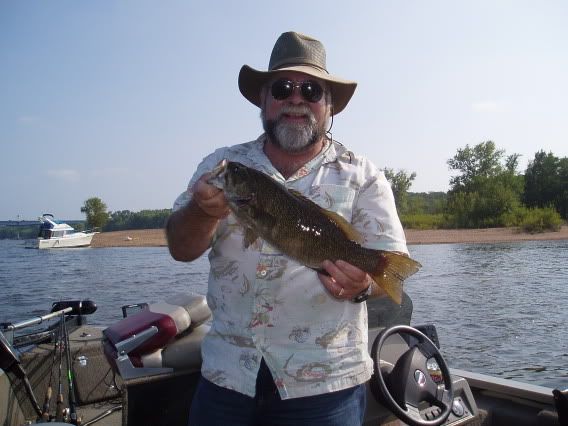 caught this while fishing july 11th with my son Dan. Also caught several small channel catfish
---
Posted 12 July 2006 - 07:02 AM
Nice bronz back! Congats Jeff! They are one of my favorites to play tug of war with.

Fishing on the St. Croix brings back some old memories - it is something some old neighbors use to do when I was a kid for their summer vacation. Pretty cool.

"Keep the sun forever at your back, the wind forever in your face, and may forever God bless you out there on the trail."
---
Posted 13 July 2006 - 05:48 PM
Nice smallie for sure!!

---
---
0 user(s) are reading this topic
0 members, 0 guests, 0 anonymous users