I scored a nice Doe opening day of our Muzzleloader Season. Shot her through both lungs at 18 yards hunting from the ground. She walked almost right up to me and never knew I was there. The Optima Pro .50 sure did it's job. She ran about 50 yards and dropped. I watcher her run, stop, and fall over. Dead when I got to her. The 245 grain Aerotip Power Belt did an excellent job. Though I didn't need it there was a very good blood trail that would have been a sinch to follow. She was a very healthy Doe with two inches, or more, of fat and weighed aprox 95 pounds, or more, field dressed. Pretty good eating too as we had venison stew that night. My bad ankle, the one I hurt in the ATV acident back in Sept., is still giving me trouble. It's now swollen to more than twice the normal size because I did so much walking instead of riding the ATV more. Not holding a grudge against the Honda Rancher, I just like to still hunt and I see way more deer that way. Hurts like heck today but between you and me it was well worth it.
Doctor told me it would be well over a year to heal. Guess maybe I should listen to him. Nahhhhh, Turkey Season opens in April! To top it off I got a very cool package from my best bud Paul today. Included was a Cherokee Cook Book! How cool, and a well thought gift, is that? Thanks Diganali ( Brother ) Tell Judy thanks too and hugs to you both.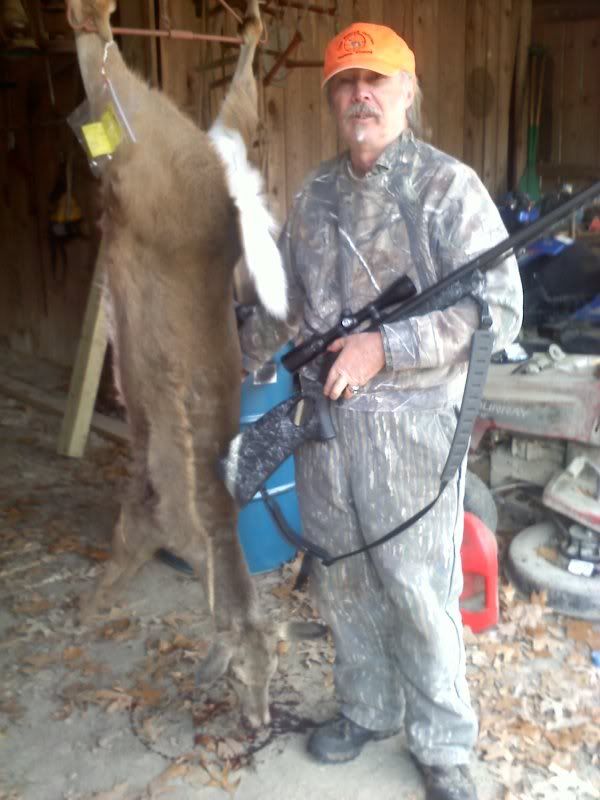 Edited by Spirithawk, 20 December 2011 - 09:20 PM.