Went to a gun show today and since I bought a .50 barrel for my Encore I no longer needed my CVA Optima Pro so I took it with me to sell or trade. Had a little interest in it but not much at first. Was getting ready to leave when I spotted something I liked. Well, long story short I traded the rifle for this Uberti Colt Waker .44 and got a bit of cash to boot. I always wanted a Walker and they are bringing $400 on Gun Broker so I think I made a pretty good deal.
Here it is next to my 1860 Colt Old Army .44 for size comparison. The Old Army has a 7 1/2 inch barrel. The Walker is the most powerful black powder revolver ever made. Look at the differance in the size of the two cylinders though both are .44's. Basicly the Walker was the original .44 mag.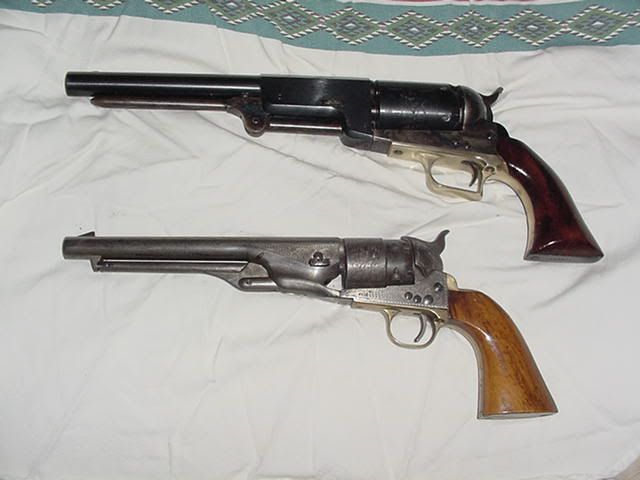 Edited by Spirithawk, 20 February 2012 - 04:26 PM.