My son and I went to the range today and I finaly got to sight in the new .50 barrel I got for my Encore a while back. The target was turned on it's side so the two holes you see are top in the bullseye. At 100 yards I think this will do just fine and I'm very happy with the barrel.
I love this rifle and am so excited to now be able to muzzleloader hunt with it. Me thinks the deer had best watch out!
100 grains 777 pushing a 245gr Power Belt at 100 yards, bench rest.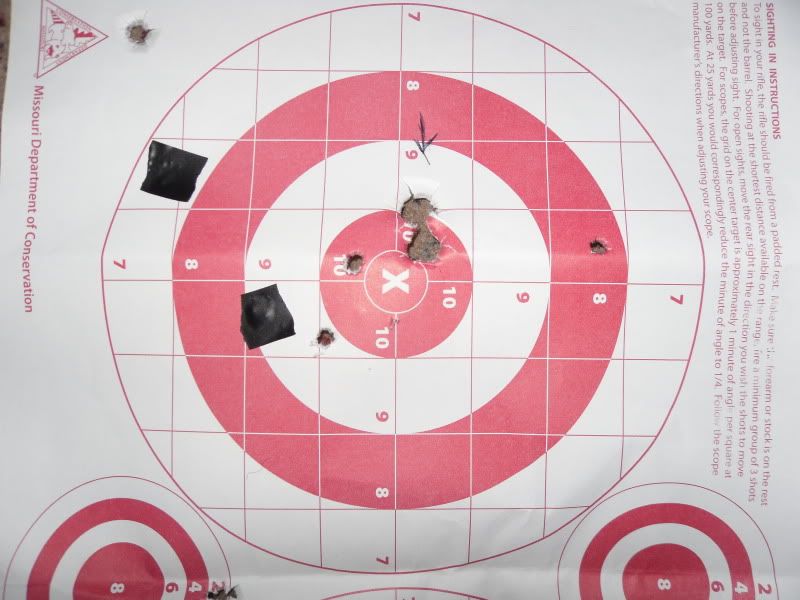 My Encore ( I also have the Walnut stock and a .270 barrel
The scope is a Bushnell Dusk to Dawn fixed 4 X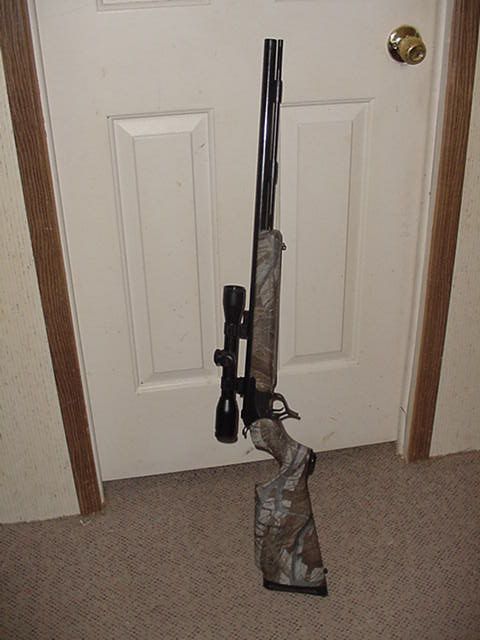 Edited by Spirithawk, 21 July 2012 - 08:03 PM.