Long ago I had a LEE .535 mold that did me no good. Every ball I cast from it would not fit down the muzzle of my Renegade, T/C Hawkens, or New Englander rifle. So I sold it. The person who purchased it was kind enough to send me some ball he cast out of it when I got my Lyman rifles. Thanks Semisane.

The other day I was ordering molds and was going to get a .495 and .575 for my rifles. Green Mountain barrels run big in general and will take the same thing a Knight or Lyman will take. Well I used my notebook when I placed the order and my fat fingers must have clicked the wrong box. So I ended up getting a .535 instead of the .575 mold. Not a problem.

So today I spent the morning and cast a couple boxes of the .535 for my Trade Rifle in .54 caliber.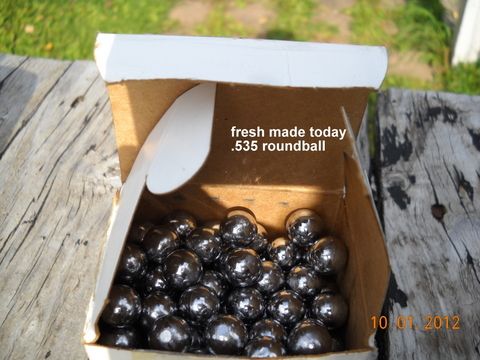 And not to blow my own horn, but they turned out really good.

So once they cooled, I just had to shoot them. I was about to get some dishwater for patch lube when I saw a bottle of olive oil in the cupboard. I remembered Semisane always shot olive oil .. this is extra virgin to boot.
So I took some of that instead. The new cast ball, the flintlock 54 caliber trade rifle, some pillow tick, and made up a target.

I set the target at what I thought was 35 yards. After all this is what I sight my rifles in for. Where I hunt, that is a long shot. I ran the rangefinder and discovered three readings of 33 yards. Ok.. close enough.

So I parked myself and shot a five shot group for starters.. now remember this is only 33 yards.. not all that far, and I could see the target perfect today because of the position of the sun and clouds. I know this rifle likes 90 grains of 2f black powder. And I started shooting Schuetzen but after 5 shots ran out and had to switch to Graf's and sons.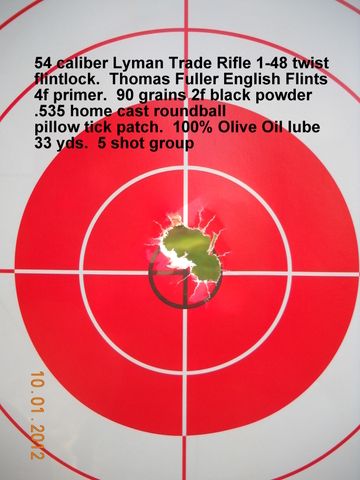 My thoughts turned to the pure olive oil I was using as a lube. Because the patches looked excellent and I sure could not argue the accuracy. So I used spit and swabbed the bore after five shots and shot five more times.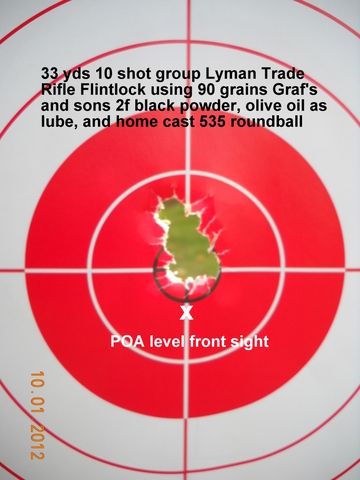 What did ole Jerry Reed sing.. buddy when your hot, your hot. That just blew my mind. So I swabbed the barrel again. On the target I use, in the lower corner is a turkey and if you look real close at the picture of the turkey you can see his white head. So after letting the rifle cool, and myself calm down, I decided to have a turkey shoot.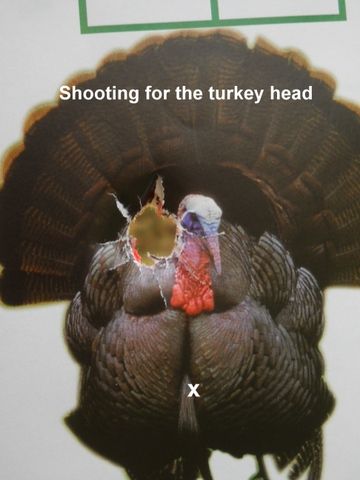 At 33 yards I could just see that white speck in the center of the dark turkey color so I fired off a shot. Missed the head but came pretty close...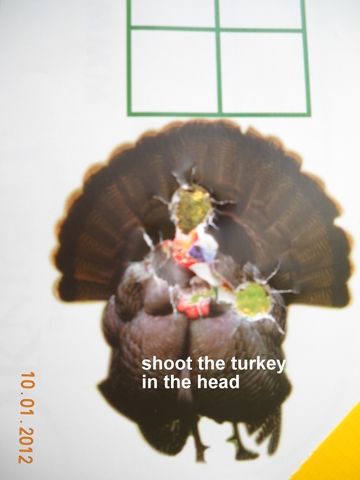 So I tried a few more rounds at that white speck. Granted I might not have hit that white head, but I scared that bird about to death I figured.

I then spit patched the rifle again and was going to call it quits but like I said.. when your hot, your hot. So I picked the green square box above the turkey and decided to shoot for the center of the box.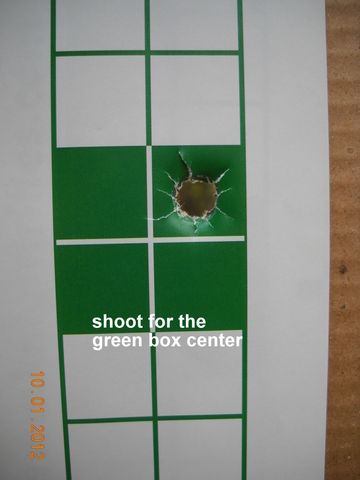 I came close again.. but not dead center. So I buckled down and really concentrated on sight picture, trigger squeeze and follow through, as the rifle's ignition time was getting slow due to the dull flint.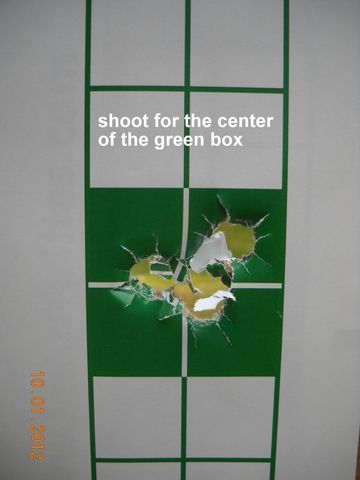 That made me feel a little better. So this olive oil needs more testing for sure. And the cast ball are working great. The Trade Rifle has taken deer, so it shouldn't get a chance but if it keep this up, it might.




That is some of the olive oil patches. I put olive oil in a bug spray bottle and that spurts out a small squirt of it. I then rub that around the patch area, set the ball and cut the patch at the muzzle. Seems to work good.