I just picked this up for my 1911.  It was made by C.O.W.S. (Classic Old West Styles) out of El Paso, Texas. They make period correct gear for cowboy action shooters. Also make more modern holsters like mine. I got a great deal on it because of one small blemish on the right strap.  It is very well made and quite comfortable to wear. Great under a jacket or coat in cool or cold weather and great to carry while hunting too.
 Paid $80 for it off Ebay with free 3 day shipping. Always wanted a vintage looking shoulder rig and I couldn't be more happy with it. So whatcha think?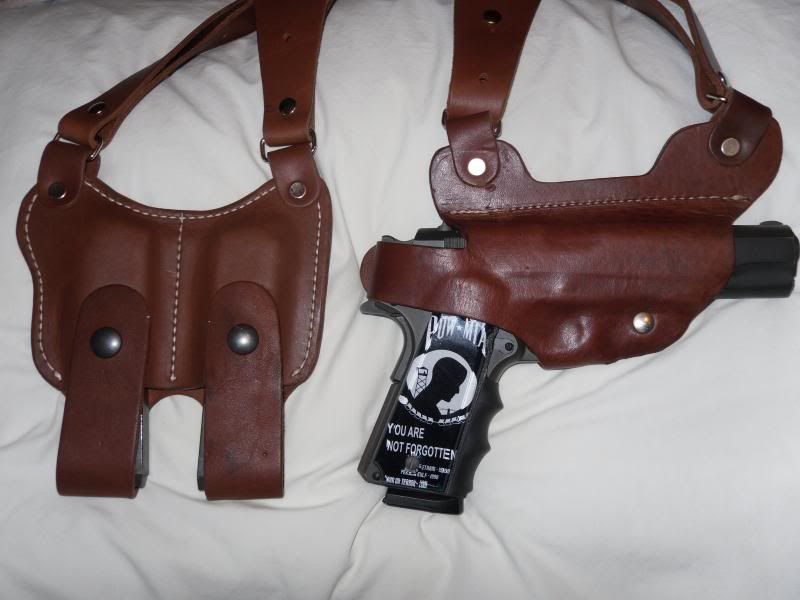 I only needed to modify the keeper strap, by trimming a tiny bit off, to be able to carry Cocked & Locked.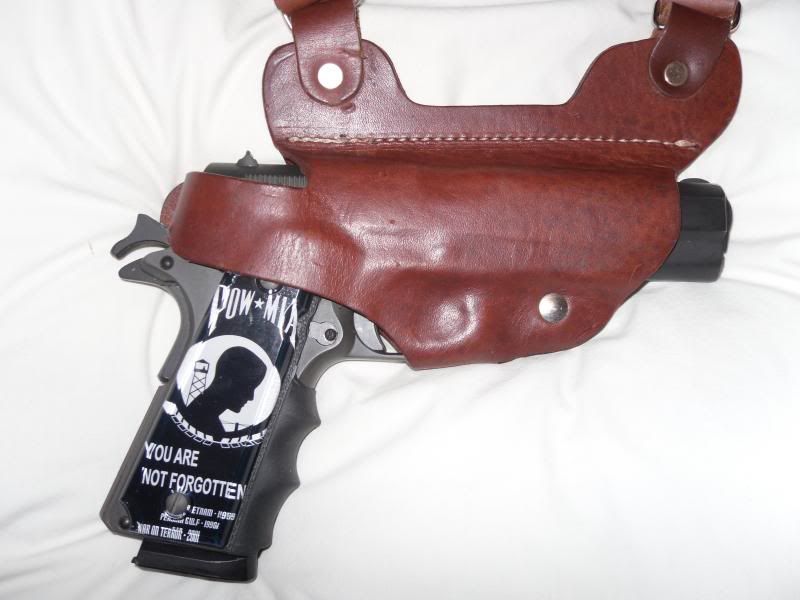 Edited by Spirithawk, 17 October 2013 - 04:09 PM.