I got some new ammunition in for my .44 magnum Ruger Redhawk handgun.  And I had a Simmons 2x20 handgun scope mounted on the B Square mounting system done by the gun smith.  So I was all set to sight in the scope and have a good day on the range...   WRONG!!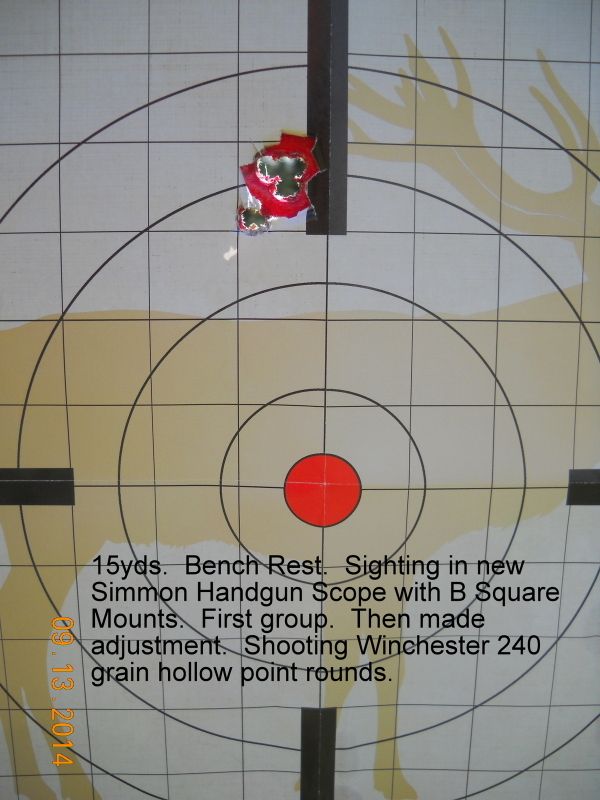 The old rule of thumb on at 15 yards, close at 100.  So off a bench I took five shots.  The first four made me smile, the fifth I attributed to Murphy.  Made a scope adjustment and moved the target back to 25 yards.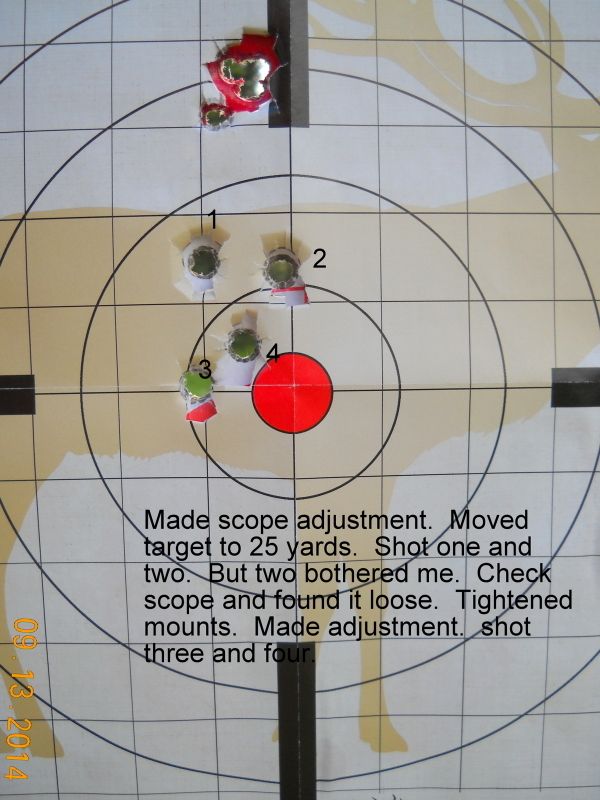 Shot one and two but something in my brains kept telling me, something is not right with something.  So first thing you do is check mounts and bases.  Checked the rings and found them loose.  OK I said.. that's the problem.  Tighten them and said a bad word at the non exhistant gunsmith.  And made a slight adjustment and fired three and four.  Still, I was steady as a rock and something was not right.  OK...  lets check it all again.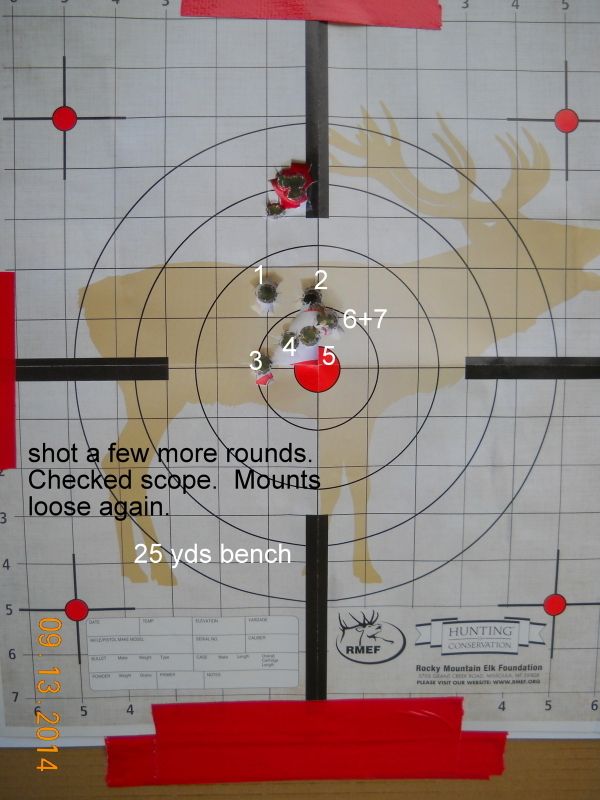 Sure enough...  checked the rings where they meet the B Square base and that was loose.  Tighten them.  Shot, checked them, tried to tighten again, and shot a few more.  On the 12th (number 7) shot of the day, something much more drastic happened.
The B Square mounting system just came apart!  It sheared the screw where the rear sight goes and somewhere in the yard is the rear clamps.  So now the handgun is done.  I guess its time to visit the gunsmith again.  And tell him...  LOCK TIGHT!!  USE LOCK TIGHT!!
Over all the Simmons 2x20 did great.  Nice handgun scope.  If the rest of the system would have held together we would be in business.