Today I just had an urge to shoot.  I wanted to shoot a flintlock.  And was running out of time.  So I threw a target up.  Turns out it was only 35 yards out.  But that's ok.  I wanted to have some fun.
I then looked at the rack and decided I had not shot my Lyman Trade Rifle Flintlock in .54 caliber in ages.  I had shot the .50 Trade Rifle a lot but kind of put that one on the back burner so to say.
Anyway I got it out.  Some home cast .530 round ball, a chunk of pillow tick, some moose milk, a new flint, a new pound of powder, and grabbed the rifle bag and headed out.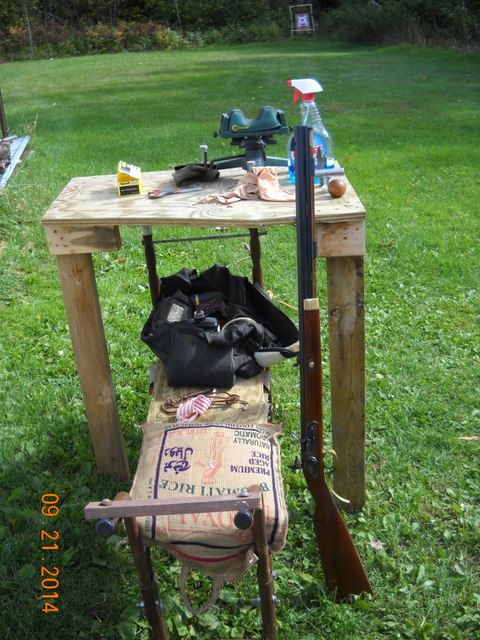 I got all set up and began shooting.  The rifle's ignition was flawless.  So I decided to shoot it dirty.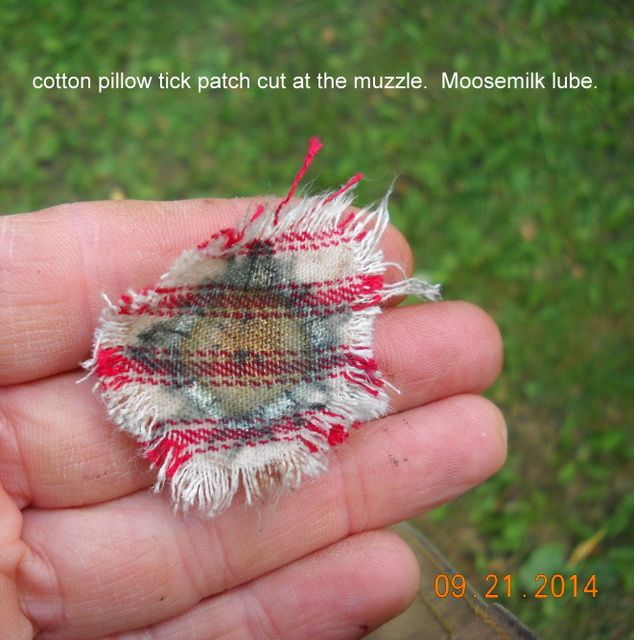 I checked the patches and they looked about perfect other then the powder marks.  So there was no complaint there.  
Now 35 yards is close range.  I know that and so do you.  But the group was still a little impressive.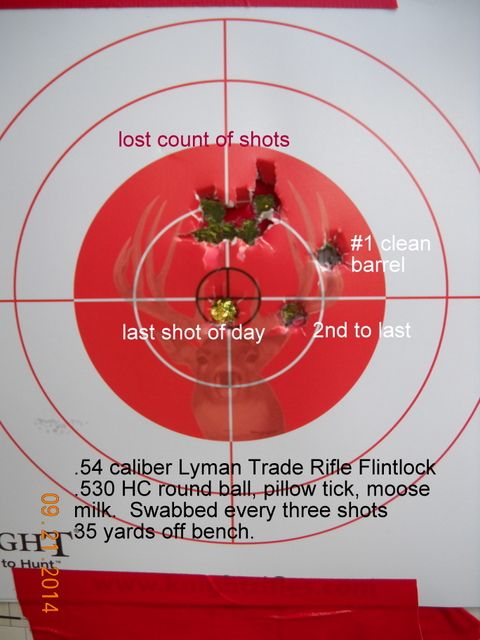 The rifle has the old style buckhorn sights that I happen to really see well over.  The first shot on a clean bore was a little off.  I could live with that.  Then I just started hammering.  Shooting as fast as I dare load.  I did swab about every third or fourth shot.  That upper HOLE..  I really did loose count as to how many times I shot there.  I would guess, and only a guess...10.  So I decided to see if I could lower my POA and sneak one in the bull.  The first try, I was excited and knew I pulled the shot.  The last shot of the day, I did it all right...  took my time, set my sight and squeezed it off.  Pretty good for me.