Today I decided to check my .22 caliber rifle for accuracy with some Winchester Ammo.   I had put a new 4x32mm Simmon Pro Sport scope on my Sig Sauer 522 field rifle. I have been seeing a lot of pine squirrels, aka red squirrels, aka pains in the you know where squirrels...  so I wanted to be on.
I set a target up at 25 yards, and off a bench rest it did pretty good...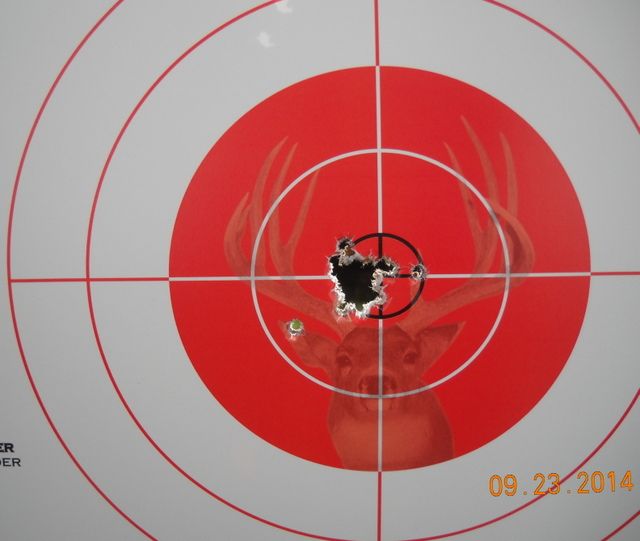 I think that is 30 rounds of Winchester ammunition there.  It hits just slightly to the left.
So I picked a smaller target to test my theory...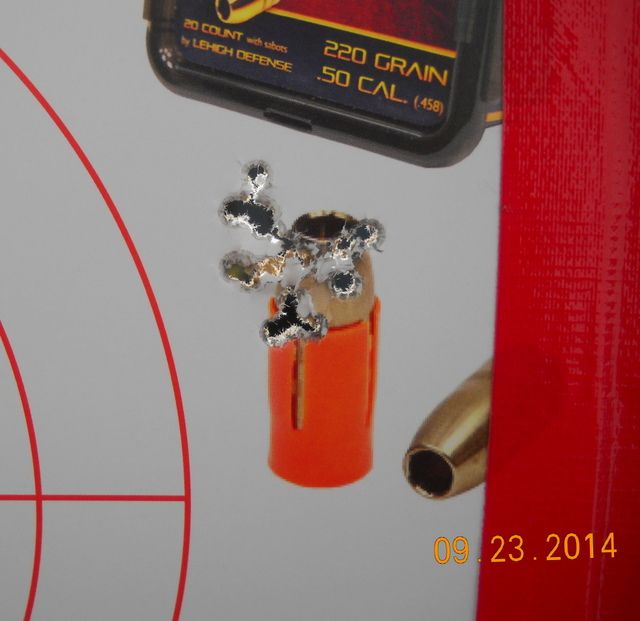 I was aiming for the brass bullet part sticking out of the sabot.  I figured that would be about the size of one of them devil's little heads.  When I held dead on it shot to the left.  So I adjusted and decided I could live with what it was doing for now.
So I held dead cross hairs on the paper with my cross hairs...  again, a little left.  Also I was having some real junk cartridges showing up out of this box.  Some of them the bullet was not seated right.  One, the bullet was pointing at about a 25º angle off the top of the brass casing.  I could straighten it of course.  But for what they are hitting us now for these .22 bullets, they better get some quality control going on there.
I then started shooting the spinner targets in the yard.  They were 42 yards away.  They were easy.  Aim right at the base of them and they'd spin like a top.  After burning off probably 150 rounds...  I decided to call it quits.  I might give the scope two clicks to the right and shoot it again.  But that is a fine shooting little rifle.